Unforgettable experiences await your guests in New Orleans!
Our tour options include the best of the Big Easy. You can select up to two tours per person - each tour is available both Thursday and Friday, June 20 and 21, but space is limited so sign up your spouse or guests now!
Pricing:
Members: $695
Nonmembers: $795
Note: Existing conference registrants can add these tours to their registration by emailing Member Service or calling 800.344.5580.
All tours are ADA accessible and can happen rain or shine. Also, the tours will get back in plenty of time for the cruise on Thursday and reception/show on Friday night.
No children under age 18, please.
Big Easy City Tour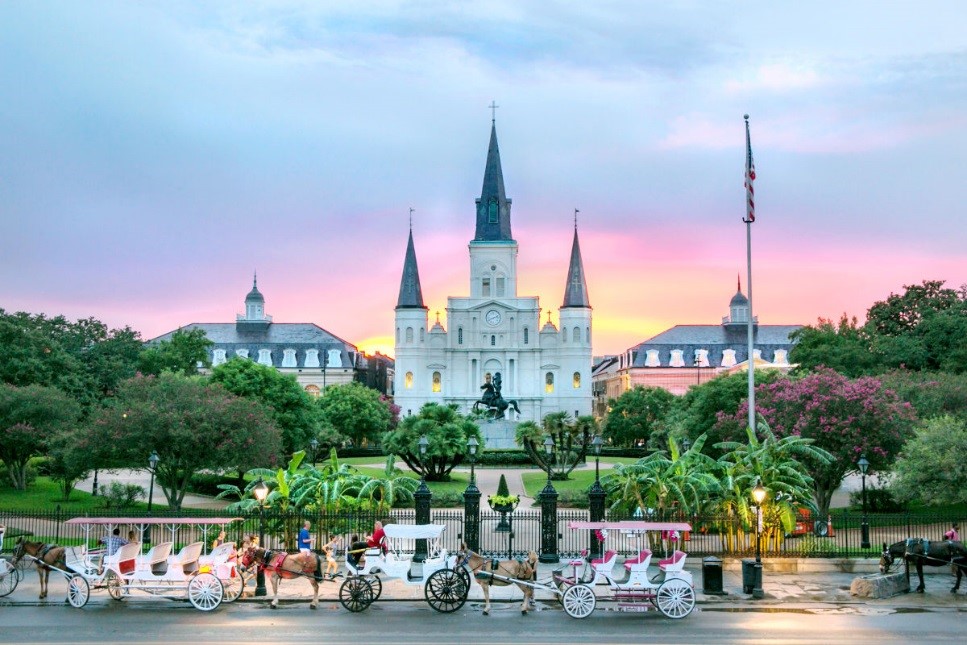 Photo credit: neworleans.com
From the French Quarter to the majestic mansions of St. Charles Avenue, this is a fascinating tour of the city's many unique neighborhoods! Your guests will start out learning about famous landmarks like Saint Louis Cathedral and Jackson Square. Then they'll visit St. Louis Cemetery, one of New Orleans' very unique "Cities of the Dead," followed by winding down St. Charles Avenue along the route of the country's oldest streetcar line. After taking in the sights of Tulane and Loyola Universities, plus beautifully restored mansions, lunch will be served at Ralph's on the Park—an iconic restaurant known for impeccable service and gracious hospitality. Your guests will then stroll under the historic oaks and picturesque moss canopies of City Park. It's a true tour for getting a real sense of New Orleans' true spirit and proud history!
Magical Musical History Tour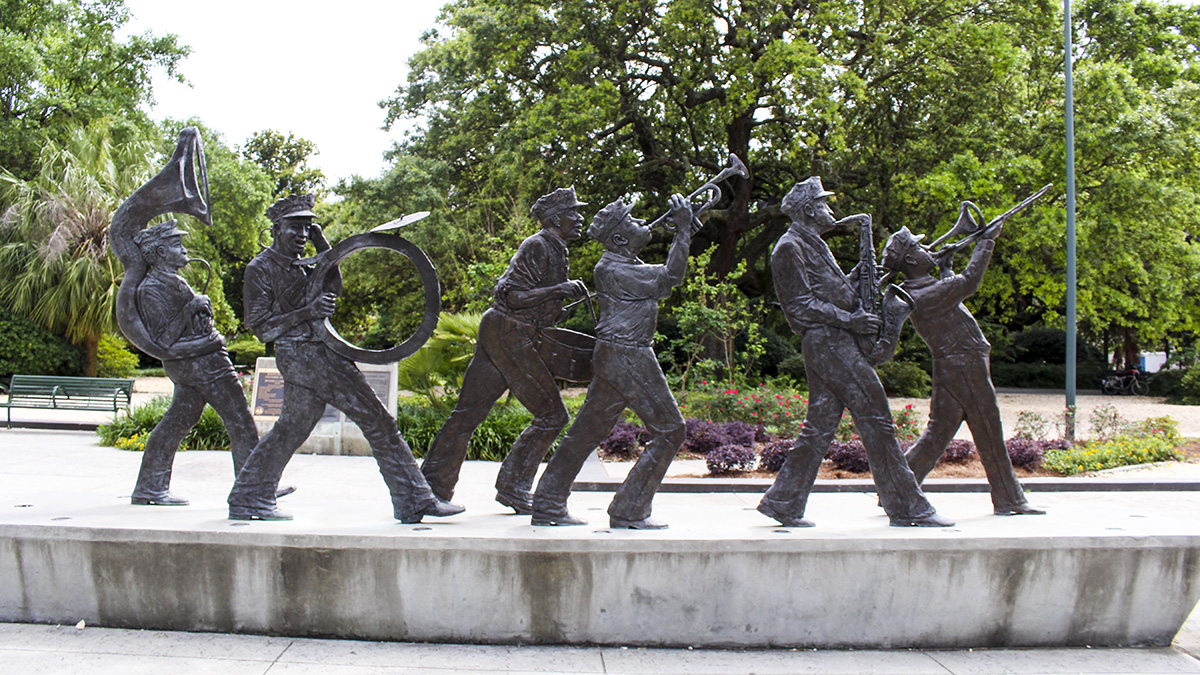 Photo credit: The Cultural Landscape Foundation
Your guests will start this musically-focused day with a tour of the New Orleans Jazz Museum, housed in the historic Old U.S. Mint and strategically located at the heart of the city's music scene. Then Pulitzer-winning Times-Picayune reporter Chris Rose will take your guests on a special stroll through musical hotspots while telling stories about the musical roots of Louisiana, along with intriguing and insightful tales of New Orleans ironies, politics and oddities. During this two-hour walk, your guests will also visit Congo Square in Armstrong Park, a recording studio and other important musical sights. Then your guests will savor delectable food at Antoine's Restaurant in the French Quarter, the oldest family-owned restaurant in the area, and receive a tour around the building to hear the stories behind each of the restaurant's famed private rooms.
Louisiana Flatboat Swamp Tour ONE DAY AVAILABLE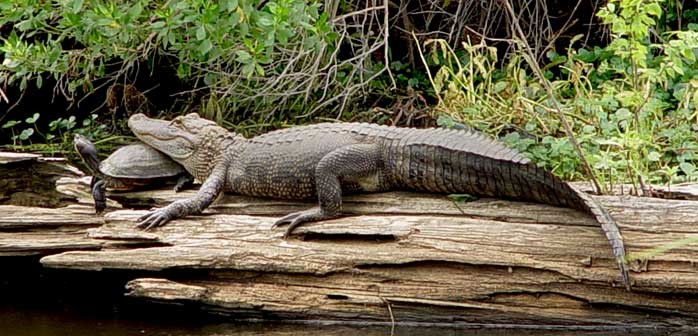 Photo credit: Cajun Pride
Friday swamp tour: sold out; Thursday swamp tour: still available.
Discover the swamps and marshes that are home to hundreds of species, and gave birth to Cajun culture and cuisine! Your guests will board a covered pontoon boat to cruise through a bayou while the captain provides a narrative of the swap. They'll see any number of animals, including alligators, snapping turtles, bald eagles, plus get a peek at a Cajun trapper's shack nestled in the swampland! Afterwards, your guests will delight in a tour of the bayou town of Jean Lafitte, named after the notorious pirate, and experience about the unique Cajun way of life. Then it's time to enjoy one of the best restaurants on the bayou: Restaurant Des Familles. The restaurant's design provides diners with a natural picture show of nearby alligators, turtles, egrets and other wildlife as your guests dine on Cajun favorites like crawfish etouffee, seafood and okra gumbo, and turtle soup.
A Taste of the Vieux Carre (French Quarter) SOLD OUT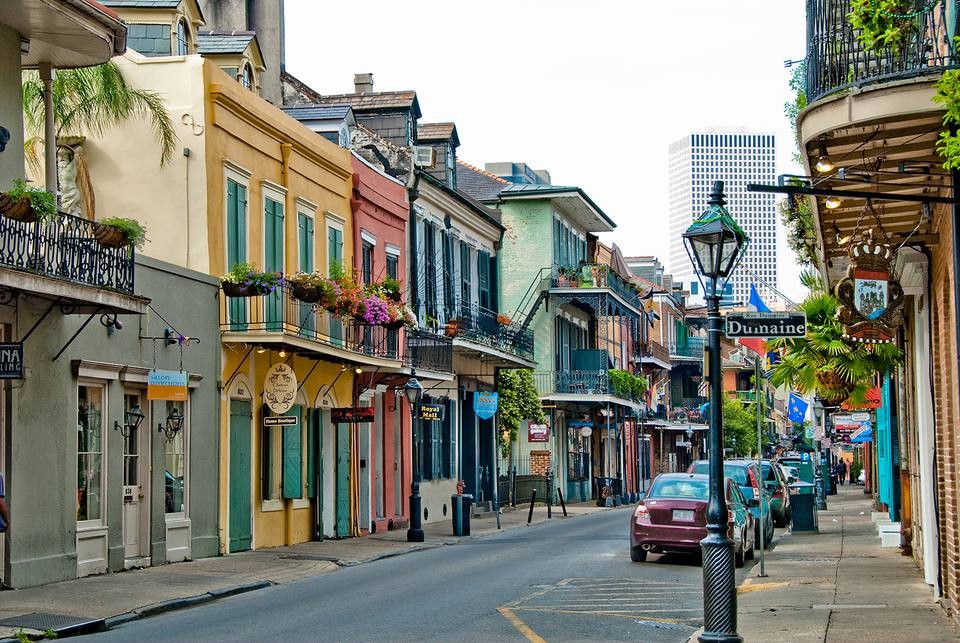 Photo credit: Tripsavvy
This tour is sold out. If you would like to be added to the waitlist, please contact NAFCU Member Services at info@nafcu.org or call 800-344-5580.
Learn how to recreate the magic of New Orleans cuisine! After a short, quarter-mile walk through the French Quarter—in which your guests will be briefed on the folklore, customs and unique architecture of the neighborhood—it's time to get cooking. A lively chef will engage your guests in conversation about life in New Orleans as he teaches the steps in preparing Creole cuisine. Dishes such as gumbo, andouille jambalaya, and bread pudding with whiskey sauce will be demonstrated. Then your guests will enjoy these delicious dishes during a relaxing lunch after the presentation. Recipe cards will be given out so you can savor Creole cuisine back home!