About ARCSys
Since 2009, ARCSys has been addressing the complex CECL standards with the most robust software solution in the industry. ARCSys offers implementation to calculation support including loading your data, validating your data, recommending segment class structures, and model recommendations. Their complete CECL solution also offers documentation for reasonable and supportable evidence for your audit. 
The ARCSys team is staffed by accountants to support and offer step-by-step help on your implementation and an annual update of your models. Their dynamic software offers built in risk migration and static pools and allows you to run multiple forecast models that are customizable. The ARCSys vision is to provide innovative applications for specialized accounting. Making complicated and highly detailed processes straight forward and simple.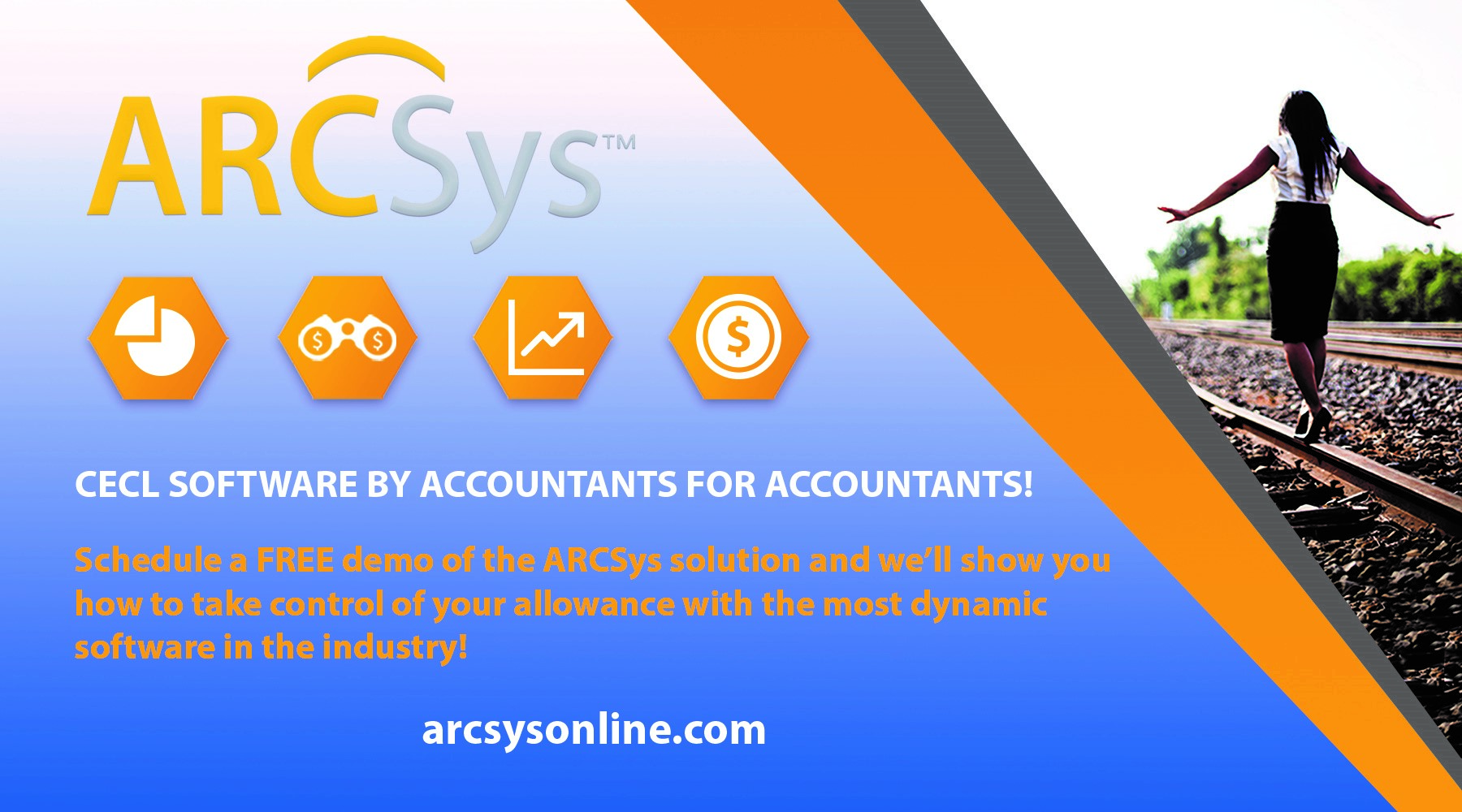 Products and Services
Allowance for Credit Loss software including: CECL and the Incurred Loss model.

Guided CECL Implementation Process:

Load, verify, and reconcile your data

Find gaps and errors in your data

Recommend segments & class structures using advanced analytics

Provide qualitative factors for forecasting

Loan level loss calculations with forecasts

Answer accounting questions

Provide reasonable and supportable evidence for your audit

Guided CECL Annual Realignment:

Realign modeling with your updated data

Provide updated segment class analysis

Provide updated forecast guidance

ARCSys offers comprehensive full day training sessions on CECL to equip your institution with the knowledge to better calculate your allowance.

Our training can include:

CECL Data Requirements by Model

Segmenting Your Loan Pools in a CECL World

Life Cycle Losses and the Effects on Time Series Models

CECL Models and Forecasting

The Effects of Purchased Credit Deteriorated (PCD) on Future Asset Purchases

Disclosure Requirements Under CECL

Along with full day training sessions, ARCSys also offers in-house consulting to provide recommendations for improving data and processes for CECL. Our lead consultant and CEO, Mike Umscheid, has been providing accounting, consulting and auditing services to financial institutions for over 30 years. Mike is a past member of the Auditing Standards Board and a published author on Accounting and Auditing for Financial Institutions. Mike has spoken at numerous AICPA conferences as well as other national and local financial institution associations. Mike is also the author of the 8-hour CPE course published by the AICPA for CECL.