The #1 trait all leaders should develop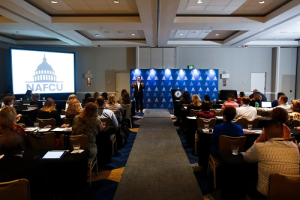 I have no doubt that you and I could each come up with a very long list of crucial traits a leader needs to be successful. But as much as I like these kinds of lists, a recent article I read highlighted one single trait that should override all others.
That trait is self-awareness.
A component of emotional intelligence, self-awareness helps leaders assess their strengths and shortcomings. But Marcel Schwantes, principal and founder of Leadership From the Core, says before we can really be self-aware, we need to first get over ourselves.
"As you get introspective about some fault or shortcoming of yours, you need to handle the obstacle of denial," he writes.
Instead of woefully asking "Why me?" a self-aware person will instead wonder why the same issues keep coming up in their business or personal lives. That person will know the answers to questions such as, "What makes me tick?" and "What pushes my buttons?"
Knowing our shortcomings should be equally as important, if not more so, than knowing our strengths. Schwantes writes that clearing denial and identifying blind spots "will be one of the biggest wins of your business and career life."
Other good, introspective questions to ask as we develop self-awareness, Schwantes writes, include:
Why do I respond to situations with anger, fear, optimism or withdrawal?
What makes me think, act and feel the way I do?
As leaders, we must be self-aware of our strengths and, more importantly, our weaknesses. I seek to hire senior managers that fill in channels where I am not as strong. Are you self-aware?
Follow me on Twitter (@BDanBerger).