10 reasons to pursue your passion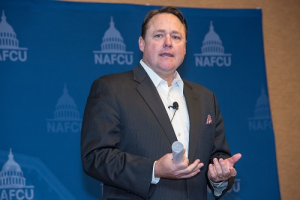 It's easy to get caught up in to-do lists and to miss the fulfillment that comes from leading others. When we get busy, whether with budgeting, working to unite employees or dealing with some other challenge, we can forget why we wanted to lead in the first place, and our passion can be tested.
But if our true desire is really to lead, then we embrace the hard work, the failures and the challenges. "The people out there who are the most fulfilled are those who do not give up on their dreams," writes Sherrie Campbell, psychologist, author, speaker and contributor to Entrepreneur.
Campbell discusses 10 traits of highly desirable people – those who love challenge, don't complain and get back up no matter how often they fall. Her list includes:
- They are real. Highly desirable people live authentic lives and don't pretend they are someone they are not. This comes with accepting their humanity and insecurities.
- Treat people with respect. These people expect a certain amount of respect from others and it is that same respect they apply to others.

- They work to make a difference. "Highly desirable people have a burning desire to build, establish and grow their work into something significant in the world," Campbell writes.

- They are risk takers. Without risk, there is very little reward.

- They are resilient. Highly desirable people expect things to run off course. They are committed to change.
One other important point Campbell makes is this: Highly desirable people are successful because "they build their lives from the inside out." You can rely, she adds, on the folks who have strong passions and strong desires to sustain success.
Follow me on Twitter (@BDanBerger).