10 traits of very successful people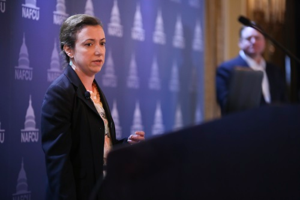 While many of us may not (yet) be billionaires, there is no reason why we can't learn from them and subscribe to their leadership goals and passions.
In a recent Inc.com article, Jake Newfield, inbound marketing specialist for HubSpot, said that after examining and interviewing more than 35 billionaires, no matter where their success came from, they all had 10 traits in common.
Here are a few he lists:
1. Insatiable desire for money and success. There is no room in this trait for complacency or being content.

2. Entrepreneurial mindset. Newfield says the billionaires he interviewed all were inclined to find their own path and create their own vision.

3. Relentless work ethic. Persistence and devotion are required over a long time. "Billionaires aren't made overnight," he writes.

4. Empathic ability. People need to like you and you have to be able to communicate.

5. Creativity. Billionaires take common things and "turn them inside out," Newfield says. "This comes from finding problems, understanding consumers and creating solutions to problems."

6. Coachability and hyperfocus. You need people to help you. Find mentors who align well with your goals. Also, billionaires can be hyper-focused on one goal and see it through until completion.

The other four traits are listed here. Even if becoming a billionaire isn't in your foreseeable future, many of these traits – especially those surrounding communication and coachability – should ring true for all leaders.

Do you have any of these traits? Any you want to focus on? I would love to hear from you. Follow me on Twitter (@BDanBerger).