10 ways to meet your team's expectations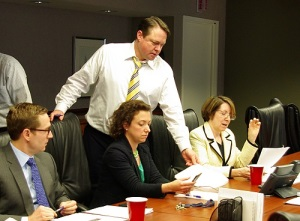 As a leader, it is part of our role to give direction and set expectations for our teams. Those expectations go both ways however, and we need to consider and address the expectations our teams have for us.
Gordon Tredgold, founder and CEO of Leadership Principles, wrote recently that it took an understanding of his team's perspective and what his team expected of him to improve his leadership.
Tredgold lists 10 things teams expect from their leaders. His list includes:
Clarity
Opportunity
Involvement
Keep commitments
Consistency
Respect
Honesty
Praise
Timely, constructive feedback
Stand up for the team
Meeting our teams' expectations might require some self-reflection and attention to processes, but the outcome will be worth the effort. "Leaders who meet all 10 of these expectations will have built a loyal, committed team that they can rely upon, a team that is engaged and will do its best to be successful," Tredgold writes. I work hard every day to improve my execution of those 10 things and to communicate, communicate, and then communicate some more. 
It's important to not just think of leadership from the top down. Learning and meeting the expectations of our teammates will not only better our skills as leaders, they will lead to success for everyone.
Follow me on Twitter (@BDanBerger).