3 training techniques to adopt from Olympian athletes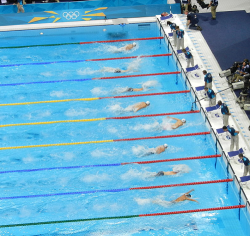 I have been captivated by the strength, resilience and talent of all the athletes competing in the summer Olympics. From Michael Phelps winning his 23rd gold medal of his swimming career to Simone Biles clinching gold in the all-around gymnastics competition by a wide margin, these athletes never fail to impress. And even though their bodies are well trained for competition, what is even more impressive is their mental toughness.
I ran across an article recently by author Amy Morin on three things mental strength trainers teach Olympic athletes to do, and found her list applicable to leaders too. Here's her list:
They regulate their emotions. "Elite athletes know which emotions help them perform at their best," Morin writes. Some perform best when they stay calm, others might do better when they're excited. What emotional state helps you perform at your best?
They know how to stay focused. Distractions are all around us – especially for those athletes competing for gold. They learn how to stay in the zone and stay concentrated on the task at hand. When giving a speech or presentation, staying focused is something leaders need to be able to do as well.
They control their physiological response. Elite athletes learn "how to use their thoughts to control their physiological responses," Morin says. Leaders who can keep their bodies calm under stress will think more clearly and be more productive.
There is much we can learn from those at the top of their game. Are there any other lessons today's leaders can learn from top athletes? Follow me on Twitter (@BDanBerger).