4 ways passion sets you apart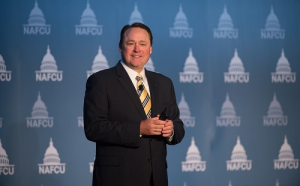 The "it factor." We've all heard of it and we all want our organizations to embody it. The "it factor" is that special something that makes a person or an organization stand out in a different and good way. What is this "it factor"? Summed up in one word: passion.
"The 'it factor' is achieved when everything you do, in work and in life, becomes fuel for your passion," says Forbes' Brett Baughman, an expert life coach and therapist.
Baughman lists a few specific ways passion can set you apart from your colleagues and competitors, including:
Passion sets you apart as a leader. There is something about passionate leaders that makes them different and stand out.
Passion keeps you uplifted. When others are discouraged, passion will keep you focused and energized.
Passion keeps you accomplished. Passion will help you better your performance in every area of your life.
Passion keeps you balanced. When everything in your life is guided by a single passion, harmony and balance follow.
For me, it is pretty clear that I'm passionate and enthusiastic about credit unions and the help they provide to Main Street America. I can honestly say that it excites and energizes me to come to work every day and further the cause of the credit union industry. How about you? What is your passion, or your "it factor"?
Follow me on Twitter (@BDanBerger).