5 must-have communication habits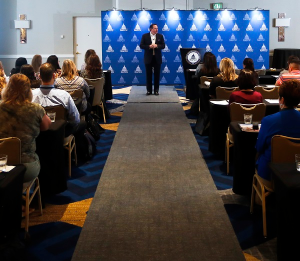 How you communicate plays a big role in defining the kind of leader you are. Being able to navigate through crises, controversies and even successes, requires you to know exactly what to say and how to say it.
Luckily, communication is learned, so good communication is something we can all aspire to through practice.
Marcel Schwantes, principal and founder of Leadership From the Core, lists five great principles to practice for great leadership communication. They include:
1. Communicate in "we" rather than "I" or "you" language. " 'We' language implies that the challenge or problem is the concern and responsibility of both speaker and listener," Schwantes writes.

2. Communicate with radical honesty. This might mean assessing your entire organization to see if there is a need for some kind of communication training.

3. Communicate with the aim of developing trust first. Employees want leaders they can depend on and who are accountable for their own actions.

4. Communicate through regular praise and recognition. Recognition is the most powerful performance motivator, Schwantes writes.

5. Communicate the good, the bad, and the ugly. Be honest with your employees. It will go a long way toward getting them to trust you.
"Great communication will be action-oriented and reflect your core values as an organization or business," Schwantes writes. This is something I work on daily. Great communication is foundational to an organization's success. Follow me on Twitter (@BDanBerger).