5 reasons to be a grateful leader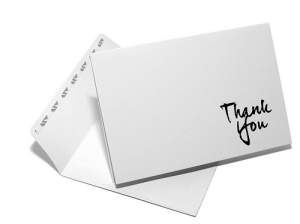 I hope you and your family had a wonderful Thanksgiving celebration yesterday. Being surrounded by family and friends is a great time to reflect on and remember the important things in life.
As you think about what you are most thankful for this season, I came upon an interesting post by Carey Nieuwhof that notes five reasons why grateful leaders make the best leaders.
Here's the list:
- Your overall gratitude impacts your overall attitude.

- A grateful leader sees opportunities others miss.

- Gratitude fuels generosity.

- Teams gravitate toward gratitude.

- Gratitude neutralizes your anger and jealousy.
Have you noticed that you lead your teams and organization better when you're grateful? I know I do. It's much easier to be kinder and more compassionate when you realize how much you have to be thankful for.
Follow me on Twitter (@BDanBerger).