5 reasons to hire athletes, performers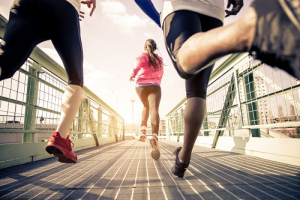 Every organization wants to be successful, and the organization's potential for success is directly tied to the potential of its employees. So, what employee traits should we look for?
In a recent Inc.com post, Christina DesMarais makes the point that one way an organization can grow its potential for success is by hiring athletes. I'd go a step further and say that hiring not only athletes, but those who were previously (or currently) involved in theater or band or under some sort of coaching make great employees. 
In her post, DesMarais lists five reasons why this is true, including:
They excel at time management.
They have a rock-solid work ethic.
They persevere through adversity.
They're teachable.
They play well with others.
We have seen folks that played a sport in high school or college, participated in theater or band that do very well here at NAFCU. Of course, that model is not set in stone, but colleagues that know how to perform at a high level and have had a coach, theater director or band director oversee their efforts are coachable and teachable. 
Have you found this to be true in your organization? Follow me on Twitter (@BDanBerger).