8 habits of the determined and strong-willed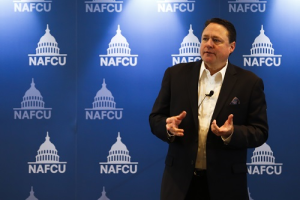 Remaining focused on your goals regardless of any adversity or curveballs thrown your way isn't always easy.
Inc.com contributing editor Jeff Haden writes that those who are successful, who stay focused consistently, are great at delaying gratification, withstanding temptation and overcoming fear to do what needs to be done.
These qualities are something I strive for daily. Luckily, Haden lists eight habits that we can adopt and develop to be even more successful and focused. They include:
1. Let your past inform your future – and nothing more. Learn from your mistakes then let the past go.

2. See your life – and future – as totally within your control. Successful people don't depend and wait on luck. They also don't worry about what might happen.

3. Learn to ignore the things you have no control over. Don't waste your time and energy on those things you can't change or control.

4. Don't be resentful. Instead, celebrate the success of others. Allow another's success to encourage you.

5. Never stoop to complaining, criticizing or whining. These actions only make you feel worse.

6. Focus on impressing yourself, not others. Be true to yourself.

7. Constantly revisit your long-term goals. Haden encourages leaders to think of tangible reminders of our long-term goals to interrupt any impulses that may take us farther from meeting these goals.

8. Count your blessings. Being thankful is great way to recharge your mental battery.
Being a great leader isn't easy, and it doesn't happen overnight. That is why practicing healthy habits, like those listed above, and learning from likeminded leaders is so important.
To help us on this journey, I encourage you to attend NAFCU's CEOs and Senior Executives Conference April 26-28 in Miami Beach, Fla. You'll return to your office feeling reenergized, reinvigorated and deeply focused. Follow me on Twitter (@BDanBerger).