Banish those toxic thoughts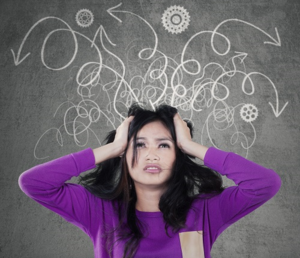 Our thought patterns play a big role in our success (or lack of it). Second-guessing and ruminating over the many reasons we "can't" reach an objective can and often do lead to failure.
Lolly Daskal, president and CEO of Lead From Within, put it this way in a recent Inc.com article: "The essence of the successful mind lies not in what it thinks, but in how it thinks."
Daskal, in her article, identifies 12 toxic thoughts that can keep us from succeeding in our goals. The first five, I think, can be particularly troublesome:
1. Comparing yourself with others.

2. Trusting no one.

3. Worrying about what others think.

4. Allowing problems to overwhelm you.

5. Thinking you have control.
Take a look at Daskal's full list of toxic thoughts; maybe some of these have been particularly troublesome for you.
While we know toxic thoughts can hamper success, I think many of us can agree that positive thinking can be incredibly beneficial. As you work to banish toxic thinking, focus on the positives, and see how much more successful you can be.