Delivering constructive criticism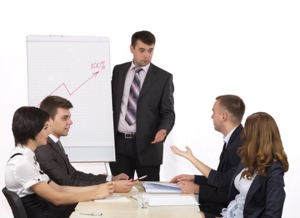 Year-end is often when we reflect on our own and our staff's performance. While a welcome opportunity to deliver praise to those who deserve it, this is also a good time to give a nudge to others in need of improvement.
If you need ideas on how to deliver some constructive criticism, Inc.com contributor Rhett Power offers some tips on how to do it without sounding negative. His advice includes:
- Focus on the future. Power says to stay away from statements like "should" and "should not" and instead use phrases such as "moving forward."

- Focus on "how." Instead of asking "why" someone did something the way they did, ask them "how" it should be done, Power suggests.

- Listen. When delivering constructive criticism, allow the receiver to share their thoughts and be heard.

- Adapt. Be open to suggestions and other viewpoints, Power writes. "Effective critical thinking involves the ability to incorporate new ways of seeing things, and criticism is rarely received well when it's presented from a closed-minded perspective," he says.
Most importantly, before delivering criticism, take a moment to think and make sure what you are about to say is helpful and said in the right tone. We all have room for improvement, so make sure you deliver your information in a way you'd like it communicated to you.