Don't compromise your principles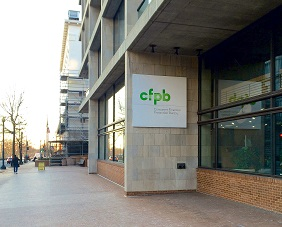 Credit unions are the good guys. Regulators, lawmakers and stakeholders all agree.
This is why it is troubling to see the industry burdened by more and more rules, regulations and policies that, frankly, shouldn't apply to credit unions in the first place – especially from the CFPB.
Case in point: Compliance deadlines for the amendments to the mortgage servicing rules, the new Home Mortgage Disclosure Act rules and the bureau's final rule on prepaid accounts all converge this fall.
All these current and pending rules are why NAFCU, since the bureau's inception, has been locked in a fight with the CFPB over how it could more effectively use its authority under the Dodd-Frank Act to exempt credit unions from certain rulemakings.
This is not to say that NAFCU and its member don't support the CFPB's goal of protecting consumers – we do. However, credit unions did not participate in the activities that led to the 2008 financial crisis that the Dodd-Frank Act and the bureau were created to address.
As we continue this fight, I must applaud credit union leaders for their perseverance and persistence in maintaining their high level of service to their members during these trying times. As challenges continue to emerge, here are some principles to apply that can greatly improve your effectiveness as a leader:
- Be prepared

- Encourage your people.

- Communicate effectively.

- Use your resources wisely – but use them.

- Emulate leaders who inspire you.
You can read the rest of the principles outlined by Bill Murphy Jr., executive editor of TheMid.com and founder of ProGhostwriters.com, here.
Rest assured that NAFCU, the only financial services trade association to oppose the bureau's rulemaking authority over the credit union industry, will not waiver or compromises its position on this issue. Follow me on Twitter (@BDanBerger).