Fine tuning your EQ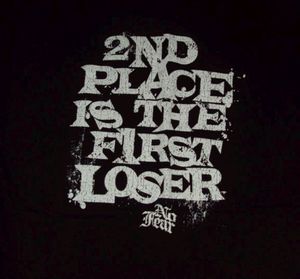 In the mid-to-late '80s, I was in college and entering the post-graduate workforce. During that time, everything was "go-go-go," "win-win-win," "crush your opponents" and "be the first to reach the top."
Remember T-shirt company No Fear? Well, it was during the late '80s and early '90s that the brand was making a killing with shirts emblazoned with slogans like "Second place is the first loser," "Lead, follow or get out of the way," and "Losing is not an option."
While these sayings make for great pep-talk in the sporting arena, great leaders have learned that they don't go over so well in today's work environment. Instead, leaders that empathize with those around them – those with high emotional intelligence – fare the best in the business world.
Founder and CEO of WordStream Larry Kim recently listed five simple ways to "sharpen" your emotional intelligence, or EQ, in Inc.com. His list includes:
Stay cool.
Walk a mile in their shoes.
Have a plan B. And a plan C.
Be definitive.
Practice your EQ on others.
It is important to remember that leadership is all about the people you lead. While your IQ, or head knowledge of the technical parts of your job, are important, your level of EQ matters more.
Gordon Tredgold, author and professional speaker, states the importance of EQ a little more bluntly in his recent Huffington Post article: "We get promoted because of our IQ and we get fired because of our lack of EQ."
What ranks higher for you? Your IQ or your EQ?
Follow me on Twitter (@BDanBerger).