Helping employees learn to love their jobs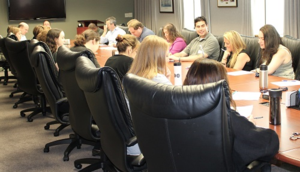 How many of your employees would say they love their jobs? Paula Davis-Laack, a contributor for Forbes, noted a recent study of 8,500 working Americans being asked if they loved their jobs. Only 13 percent said yes.
Worker disengagement can stem from the "lack of autonomy or ownership people have on the job," Davis-Laack wrote. On the flip side, however, she highlights some things that those who do love their jobs do regularly.
They include: thinking about the future, surrounding themselves with encouraging coworkers, crafting their job descriptions to fit their skills and playing to their own strengths and passions while on the job.
While most aspects of job engagement and happiness are in the employees' hands, we, as leaders, can help.
We have the opportunity to get to know our employees and learn their strengths and abilities – and most importantly, to allow them to use those skills on the job. We all want our employees to love their jobs. A satisfied workforce will only grow productivity and boost the success of your organization.