Hire for emotional intelligence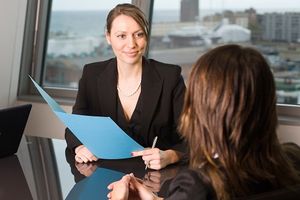 I mentioned in a blog post a few weeks ago that NAFCU hires for aptitude and attitude. We seek out future employees who are energetic and demonstrate enthusiasm for our mission of helping our member credit unions.
In other words, we look for emotional intelligence in those we hire. As you know, it doesn't always work but I think we have been doing a much better job of it at NAFCU. And, of course, there is difficulty in dealing with certain segments of the millennial generation. (But, we'll save that topic for a future blog post!)
Entrepreneur magazine staff writer Carolyn Sun provides seven interview questions that help organizations find "employees with stellar emotional intelligence."
Among her questions:
- If you were starting a company tomorrow, what would be its top three values?

- Did you build lasting friendships while working at another job?

- What skills or expertise do you think you're still missing?

- Can you teach me something – a skill, lesson, puzzle, anything – that I've never heard of before?

- What are the top three factors you would attribute to your success?
"Determining who you hire for a job plays a big part in forming your company's culture and ensuring its future success," she writes.
What kinds of qualities do you look for in a future employee? Do you have any "winning" interview questions you use on potential hires? I'd love to hear them. And if you have advice on millennials, I want to hear that too! Follow me on Twitter (@BDanBerger).