Hiring for success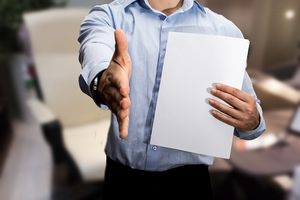 Who you hire can mean the difference between greatness and mediocrity in your organization (or worse). As we hear so often, a chain is only as strong as its weakest link.
At NAFCU, we try to hire for aptitude and attitude and intentionally seek out people that have energy and enthusiasm for our mission of helping our members. In fact, on every job description that we post, we specifically list our ideal candidate as someone who:
likes to improve things, always leaving processes, people and places better than s/he found them;
is enthusiastic and positive, always seeing the best in colleagues, business partners and members, and striving to help them in any way possible;
isn't afraid of failing, but is deathly afraid of not trying; and
works hard and plays hard, and isn't afraid of getting their hands dirty.
Since hiring the best people is likely a top priority at most organizations (or at least it should be), a recent post on Time Staffing Inc. lists five tips on how to do so. They are:
Write a very detailed job description. "If you have a muddy or indistinct job description, then you have no right to complain when you can't find the right candidates," the article states.
Hire for your companies' culture, too. While job skills are important, how a person fits into the current culture of your organization is equally important, if not more so. Remember, skills can be taught.
Ask your current employees for referrals. Here at NAFCU, we give current employees a financial award if they were the ones who recommended those hired. If you've already hired the best, it is likely they know people who would fit in well.
Find people who are self-motivated. Constantly having to deliver motivational speeches isn't the best use of a leader's time. Hire people who can motivate themselves.
Hire for passion. Passion = productivity.
Any hiring tips that should be added to this list? I'd love to hear them. Follow me on Twitter (@BDanBerger).