I know I can, I know I can …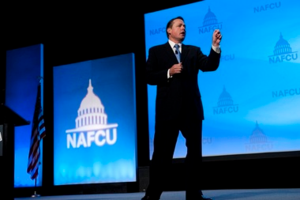 There are a number of ways we can act as our own worst enemies, and one of those is to give in to self-doubt. When we fail to believe in ourselves, we set a process in motion that can bring down our professional and personal lives – in a big way.
Lolly Daskal, president and CEO of Lead From Within, writes that sometimes, fear of a present challenge or reflection on a past mistake can cause us to doubt our abilities, and that can lead to failure. "Whatever the cause, whatever the expression, you can change it only with the realization that the you are the only one who can make things happen for yourself," she writes in a recent Inc.com post. "It takes belief in yourself to turn it around."
She lists eight things that happen when you believe in yourself. Here are a few of those:
You embrace the impossible and begin to focus on the solutions and not the problems.
You trust your inner wisdom because you have cultivated good judgment, and you're not afraid to use it.
You're goal-driven and know exactly what you want.
You empower yourself to act and go for it, not making any excuses.
You're fully committed and completely dedicated to your goals.
That sounds pretty good to me. It's probably safe to say most people show a lack of confidence from time to time, but self-doubt and second-guessing aren't what drive us forward and help us lead.
A couple weeks ago I cited a Henry Ford quote, and I think it works here: "Whether you think you can, or you think you can't – you're right."
Follow me on Twitter (@BDanBerger).