I'm self-critical and now they say it's a good thing?!?!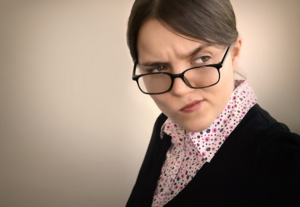 We've all heard the remark, "You are your own worst critic." It's often directed at nitpickers and perfectionists. But if you're striving for success, being self-critical can be a good thing, so says a major headhunter.
Krisi Rossi O'Donnell, chief recruiting officer at Chicago-based recruiting firm LaSalle Network, says being self-critical can actually help someone achieve their goals. Inc.com contributor Mindy Zetlin draws on O'Donnell's observations in a recent post:
- You're always getting better. You're not happy with your current situation or yourself, so you are continually working on ways to improve.

- You listen to others. Because you always want to improve, O'Donnell explains, you constantly seek feedback and hear other people's suggestions.

- You're self-aware. You know what areas of your life need improvement.

- Your ego never runs away with you. Always "questioning your processes keeps you from developing an ego," O'Donnell says.
Zetlin summarizes a few more of O'Donnell's points here, and she pulled out one example that I particularly liked.
O'Donnell says being self-critical is "about learning all of the options available to you so you don't only default to one way of doing things or one way of thinking." Meaning, when you make a decision, even if it results in failure, you can still be pleased with the effort because you gave it your best. We don't rest on our laurels at NAFCU; we are always pushing one another to do better, with support and accountability.
Let me know if you consider yourself as self-critical, and is it really a good thing or is this headhunter full of hot air… dberger@nafcu.org
***
If you enjoy reading my blog every Friday, I also want to encourage you to follow me on Twitter (@BDanBerger) where I provide helpful leadership insights and other information for business leaders daily.