The importance of branding and knowing your customer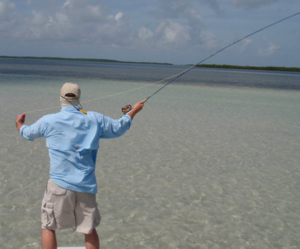 A key to a lasting brand is spending time with and knowing your core customers. I recently listened to a podcast in which the director of brand marketing at The Orvis Company, the oldest mail-order outfitter and longest continually operating fly-fishing business in the U.S., discussed the importance of branding and its connection to the customer.
Among the other insights of Director of Brand Marketing Simon Perkins:
- move beyond your comfort zone to build a brand that stands the test of time;

- create a seamless experience for your customers through all your various channels (digital, brick and mortar, etc.);

- commit yourself to understanding your customers and understanding what moves them; and

- let your audience guide you to overcome fear and risk about rebranding.
I enjoyed these insights from Orvis for a few reasons: (1) they are relevant to the credit union industry and its need to keep pace with changes in the marketplace and members' desires; (2) NAFCU recently went through the process of a new focus (Advocacy, Education & Compliance) and a name change (National Association of Federally-Insured Credit Unions); and (3) fly-fishing is one of my favorite hobbies.
I proudly serve on the board of directors of the Bonefish & Tarpon Trust, a conservation organization that works to protect and enhance fish habitats. Â Like NAFCU or even your company, our science-based organization seeks to keep pace with the ever-changing environment and focus on the needs of our members (and of course the fish).
Branding is important for every industry and organization. While credit unions are vital to America's economy, that doesn't mean efforts to continually improve and reshape the industry to members' advantage should ever stop. Credit unions have a business model that can stand the test of time, but branding that model should always remain top of mind.
Follow me on Twitter (@BDanBerger).