Influencing others while pursuing excellence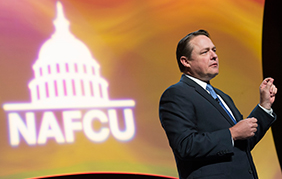 We all know someone who has a strong, influential impact on everyone they meet – someone who inspires us to be better and to think bigger.
It's easy to assume such individuals are gifted with the confidence and means to exude influence, but there are unique habits that influential people practice to keep their focus on pursuing excellence.
Forbes contributor Travis Bradberry says influential people practice nine habits that can be emulated and absorbed until our influence grows. The list includes:
Thinking for yourself. He says influential people aren't swayed by public opinion but, instead, base their opinions on facts.
Being graciously disruptive. Bradberry says influential people constantly ask, "What if?" and "Why not?" and are never satisfied with the status quo.
Inspiring conversation. "Influencers inspire everyone around them to explore new ideas and think differently about their work," Bradberry writes.
Leveraging networks. Make lasting connections, he says, and add value to those connections.
Focusing on what really matters. Bradberry says influential people speak when they have something significant to say and never bore their listeners with "idle banter."
Read his entire list here.
People who excel at influencing others are often great leaders – lucky for us, it's a skill that can be learned and practiced.