Leadership advice from outside the business world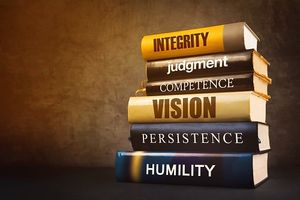 Sometimes the best business-world advice comes from outside the business world.
Harvard Business Review compiled tidbits of wisdom from 10 successful people outside business (sports, arts and even competitive chess) on topics that are of interest to anyone wanting to become a better, more successful leader this year.
You can read these folks' full commentaries here. Below are a few bites from my favorites:
- Novelist Salman Rushdie on productivity: "Once your mind understands it has no excuses, it's remarkable how it begins to play along."

- Tennis pro Andre Agassi on managing emotions: "[T]ypically, the more you can remove emotion, the more efficient you'll be. You can be an inch from winning but still miles away if you allow emotion to interfere with the last step."

- Oscar-winning producer Brian Grazer on delegation: "Because I started at the bottom, I know all the little things that have to happen … You have to know the weeds, to have lived in them, to delegate."

- Chess champion Garry Kasparov on coaching and competition: "Your decision-making process is as unique as your fingerprints or your DNA. You have to understand who you are, know what you're capable of and what you're not, and then try to construct a game — or a deal or a campaign — in which your superior qualities will be factors and your disadvantages will not be displayed."
As we dive into this new year, remember that there are successful people all around us that have the potential to make us better leaders – we just have to ask, and then listen.