Learning to be more productive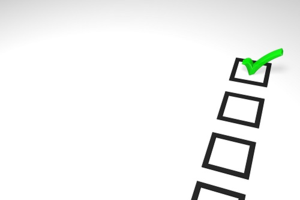 It's easy to get distracted by phone calls and emails. You know what I mean. And like me, you also probably know that filling your time with those activities – as necessary as they may be – can keep you from getting important projects moving where they need to go.
Syed Balkhi, an online marketer, gives six tips on how to boost your productivity at work in an Inc.com article. I looked them over and think they're pretty good suggestions. Here they are, in the order Balkhi suggests implementing them:
Tracking. Track how much time you spend on daily work activities. Once you quantify that, look at how you can better allocate your time.
Planning. Balkhi says he plans his days in 15-minute intervals, so be specific here. Strive to do most of your work when you know you are most productive.
Prioritizing. Pick one to three key items to accomplish in the upcoming week.
Delegating. You're probably already doing this, but you probably have more things you could assign to reliable staff than you do now.
Leveraging the right tools. Research and find online tools that will help you accomplish tasks in the most efficient manner. For example, Balkhi suggests Hootsuite for Twitter and Buffer for social network updates.
Eliminating. Work to eliminate distractions and interruptions (some of these may be self-inflicted, he says).
Balkhi says working through this list – focusing on one item at a time, for two weeks each – can help you double your productivity within three months.