Make time for yourself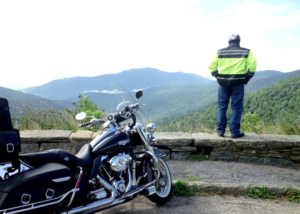 The weather is finally warming up in Washington, and for me, that means more time spent outside. I love the outdoors, whether hiking or taking a ride on my Harley.
When I'm on my own in the outdoors, I can recharge and think without being interrupted. A recent post on Entrepreneur by emotional intelligence expert Travis Bradberry says that solitude is good for your mental and emotional well-being. "To get the most out of life, you must learn to enjoy spending time alone," he writes.
Bradberry lists seven benefits of solitude:
You recuperate and recharge.
You can do what you want.
You learn to trust yourself.
It increases your emotional intelligence.
It boosts your self-esteem.
You appreciate other people more.
You get more done.
I've spent a fair amount of time on this blog discussing emotional intelligence (No. 4 on Bradberry's list). It is an important tenet of being a good leader; recognizing and understanding our own emotions, and those of others, helps us manage our behaviors and relationships.
"Since self-awareness requires understanding your emotions and how you react to various people and situations, this necessitates careful self-reflection, and self-reflection happens best when you're alone," Bradberry explains.
So I encourage you, enjoy some time outside (or inside) this weekend alone. The benefits of self-reflection and solitude are numerous and necessary.
Follow me on Twitter (@BDanBerger).