NAFCU fighting share insurance premium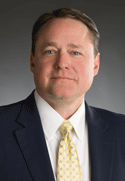 I wanted to take a moment of your time to share a few thoughts and concerns about the NCUA's talk of a potential 2017 share insurance premium charge. But first, I want to state this clearly: NAFCU will fight any effort by the agency to charge a premium next year, and we will use all available channels in doing so.
As background, the NCUA Board last month estimated a potential 2017 share insurance premium of 3 to 6 basis points. By statute, the agency is required to charge a premium if the National Credit Union Share Insurance Fund's equity ratio falls below 1.2 percent. As of Sept. 30, the ratio stood at 1.27 percent.
NAFCU has already begun to fight back. Earlier this month, the association's Share Insurance, Liquidity and Development Fund Oversight Committee, made up of credit union CEOs and leaders, urged the NCUA Board to explore options that would negate any need for a share insurance premium charge in 2017.
Furthermore, House Financial Services Subcommittee on Oversight and Investigations Chairman Sean Duffy, R-Wis., on Tuesday requested information by Dec. 27 from NCUA Board Chairman Rick Metsger on the impact a premium charge could have on credit unions' lending.
We are fully aware of the devastating impact a premium charge could have on your institution's bottom line. The NCUA's baseline projections show 110 credit unions would have negative net income after a 3 bps charge; a 6 bps charge would push 219 credit unions into negative net income. That's $300 million to $600 million you and other credit unions would have to pay for. 
Please know that we are doing everything possible on your behalf to fight this charge.
NAFCU maintains that no premium charge would be necessary if the agency made operational changes to yield more positive results for the fund – such as the budget cuts and staff reductions recently approved at the FDIC. Furthermore, NAFCU Executive Vice President of Government Affairs and General Counsel Carrie Hunt and her regulatory affairs team have already sent the NCUA specific ideas for cost savings.
I will keep you updated on our progress. If you have any questions in the meantime, feel free to reach out to me personally by email to dberger@nafcu.org; or by phone at (703) 842-2215. You can also follow me on Twitter (@BDanBerger).