Never stop learning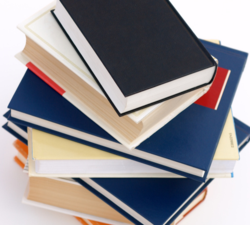 I read about a book a week in the evenings and on weekends. Given the rapidly changing world we live in, my reading choices consist of books and blogs covering financial markets and trends, changes in consumer marketing as well as management and leadership development.
I've found the more I learn, especially from industries different than my own, the more new ideas and perspectives I can bring to my organization.
The Harvard Business Review blog sums up the importance of learning:
"Today, the challenge for leaders at every level is no longer just to out-hustle, out-muscle, and out-maneuver the competition. It is to out-think the competition in ways big and small… Are you learning as fast as the world is changing?"
The blog looks at three "habits of mind" that help keep leaders learning:
"The best leaders (and learners) have the widest field of vision." We learn best when we spend time with people, have experiences that are out of our comfort zones.
"The best source of new ideas in your field can be old ideas from unrelated fields." Repetitive ideas that work well in one field might be new and revolutionary in your field.
"Successful learners work hard not to be loners." People learn better together than on their own.
And for a leader, the learning never stops. Inc.com explains: "Great leaders are always seeking knowledge, developing their minds, and maintaining their bodies. Mental and physical wellness is essential for optimal leadership."