Practice, practice, practice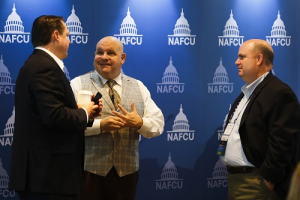 No one is born a great leader. There are myriad skills and techniques that must be practiced to be mastered. No matter how much you read or what kind of higher education you receive, a good leader must practice his or her skills in order to be a top performer.
In a recent Inc.com blog post, best-selling author Kevin Daum takes four practices that all leaders must master to become the best performers they can be. These practices are gleaned from the book "Leadership Step by Step: Become the Person Others Follow," by Joshua Spodek. The practices are:
1. Self-awareness. "Only through self-knowledge can a leader begin to consider how to work with others who have their own internal beliefs and motivations," Daum writes.

2. Effective communication. In his book, Spodek explains that people hear exactly what is said and not what is meant. He says certain words and phrases, such as beginning a sentence with "no" or "however" can shut people down before they really hear what you have to say.

3. Seeking constant growth. "Spodek challenges leaders to not only understand their core beliefs but alter them for different contexts and to even adopt beliefs that might challenge their own," Daum writes.

4. Making others feel comfortable sharing their emotions and passions. When you allow your team members to share their motivations – what gets them up each morning – you learn how people want to be led, which is a good skill for a leader to have.
As you practice the skills mentioned above, I also encourage you to check out the blog of my friend John Spence for more tips on becoming a great leader. He's the one that originally shared this post's information with me. Follow me on Twitter (@BDanBerger).