Prioritizing amidst chaos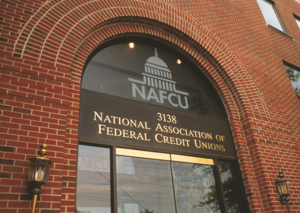 Every company has a clear purpose. For NAFCU's, just look to our mission statement:
The National Association of Federal Credit Unions is a strong, independent, direct membership association committed to advancing the credit union community through its relentless focus on membership value in representing, assisting, educating and informing its member credit unions and their key audiences.
The statement is clear, but you and I know one's mission statement isn't fulfilled in a vacuum. We have to set clear priorities – for ourselves and for the team we put in place to advance the mission.
While leaders are often pulled in several directions at once – meetings, travel, adding a new product or project to our arsenal – we must define set priorities amidst the chaos. And no, not everything on your calendar can be classified as a priority. Harvard Business Review states, "if everything is called a priority, then nothing is."
Inc.com recommends that an organization's list of priorities not exceed three to five items representing "the most critical tasks to achieving your aspirations."
How do you narrow down your focus to just a few priorities? Here are a few steps offered on the Harvard Business Review blog:
Use your current portfolio to deduce your real priorities. Some items may need to shift to make room for your real priorities.
Rank all your ongoing projects based on importance. This might help you to drop some projects that would be nice to accomplish but aren't necessary. Do they advance your mission?
Communicate. Makes sure everyone in your organization understands the priorities.
Repeat the process. Priorities may shift depending on your environment and forces outside your control.