Setting and achieving your goals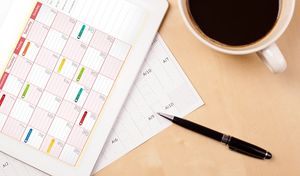 I hope you're enjoying the holiday season.
The end of a year is a great time for reflection, and it's an important time to look ahead and set goals for the new year. I am the first to admit to a love of setting goals. In fact, NAFCU also sets organizational goals, and each staff member sets personal goals, that are evaluated at the close of each year.
However, I've found that sometimes just setting goals, maybe even writing them down, isn't always enough to make me accomplish them.
Matt Mayberry, speaker and former NFL linebacker for the Chicago Bears, shared his process for setting and then attaining his goals. One of his suggestions: Set a stopwatch for three minutes and sit down and write your goals – quickly. "The point is to eliminate the tendency to start worrying," he explained. "When we consider the goals we want to achieve, we immediately start thinking about reasons we can't reach those goals."
Next, he suggested identifying your "game-changer goal" – the one that will help you attain the other goals on your list. Once identified, he said, write down 20 to 50 things you need to achieve that major goal.
After this, your action plan is set. Now, you can begin knocking off one or two of those 20 to 50 things each day.
I like his plan, and I am going to give it a try for my 2017 goals. How about you? Are there other strategies you use to stay on track to meeting your goals? I'd love to hear from you. Follow me on Twitter (@BDanBerger).