Several ways to start practicing EI daily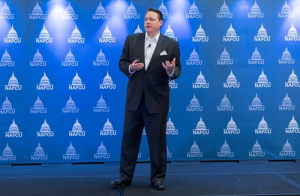 Any leader today should understand the importance of emotional intelligence (EI) - the ability to understand and work well with others. Leaders that embody this human-focused trait are good listeners, empathetic and make attentive and complete decisions.
Marcel Schwantes, principal and founder of Leadership From the Core, writes in a recent Inc.com post that EI is going to become even more valuable in years to come. He cites Harvey Deutschendorf, EI expert and author, who says companies are placing a higher value on this trait because it leads to a competitive advantage.
How can this trait be practiced so it comes more naturally to today's leaders?
Schwantes summarizes a blog post by Six Seconds CEO Joshua Freedman that takes advice from company leaders worldwide. Some of the responses I found most helpful include:
Pause and acknowledge your thoughts and feelings.
Focus on what you can influence.
Find something impossible to do and practice.
Tap into compassion everywhere.
Set aside two minutes to relax and breathe deeply.
Share your feelings and ask for feedback.
I encourage you to read Schwantes full post. It also contains two lists of top job skills required for workers to thrive -" one from 2015 and one for 2020. EI is No. 6 on the list of necessary job skills in 2020 - the trait isn't even on the list for 2015.
Part of being a good leader is seeing the trends and staying ahead of the curve; practicing those skills that will become even more important in years to come. Follow me on Twitter (@BDanBerger).