Time to adopt an adaptive leadership style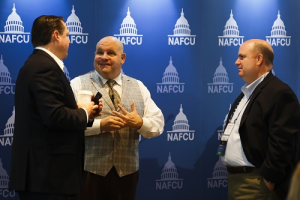 We all know that no person and no organization are immune to change. Therefore, it is our job as leaders to not only recognize when change is coming, but to adapt to it.
Leading team members, handling workloads, allocating resources and looking out for members (or customers) mean our leadership styles must always remain in flux and able to adapt – quickly.
Brent Gleeson, keynote speaker and leadership coach, lists three types of leadership and discusses why only one of them will yield the results you want in times of change (or really, in most situations).
Authoritarian leaders. Gleesen calls this style of leadership a "dying breed." This form of leadership focuses on weaknesses of team members rather than strengths and can create an aura of fear rather than respect. He added that this style definitely doesn't resonate well with millennials entering the workforce.

Hands-off leaders. These kinds of leaders can come off as aloof, without passion; and often nothing gets done under their leadership. A hands-off leader is "just someone at the top with a title," Gleesen says.

Adaptive leaders. These are the kinds of leaders that get results no matter what changes are occurring. They are well-prepared and expect their plans to change. "Leaders exhibiting an adaptive style are performance-motivated, self-aware and generally have high levels of emotional intelligence," Gleesen writes.
He added that adaptive leaders fare better because "they build dynamic teams that embrace change and channel fear into positive outcomes."
This begs the question: How adaptive is your leadership style? Follow me on Twitter (@BDanBerger).