What makes a good leader good?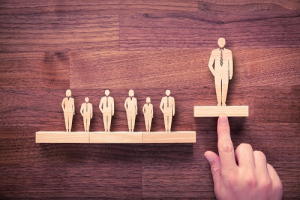 The business world isn't short on leaders. However, an employee may argue that finding the kind of leader that makes you excited to come to work is quite rare.
There are certain traits that just about anyone can adopt to become a better leader and boss. Bill Murphy Jr., executive editor of operations for Some Spider and founder of ProGhostwriters.com, provides an excellent list of 27 things "truly exceptional bosses do every day." His list includes everything from having a sense of humor and being polite to sharing information.
The more these traits are practiced, the more they become our genuine defaults. And it is then that we become the kind of leaders that make employees excited to come to work.
Marcel Schwantes, principal and founder of Leadership From the Core, lists five signs that test whether a leader truly has leadership skills. (Don't think employees can't see through a false demonstration of leadership abilities every now and then.)
Schwantes says the five most prevalent leadership behaviors that prove a good leader, are:
They spread joy and drive fear away.
They provide employees with meaning, purpose and a sense of belonging.
They foster a learning spirit within the organization.
They build trust that leads to business outcomes.
They are open and transparent in how they communicate.
The secret, Schwantes writes, comes down to these three words: "People over profit." He says when leaders understand and put this thinking into action, a business and its employees will succeed.
Follow me on Twitter (@BDanBerger).