Why every leader should adopt 'Extreme Member Service'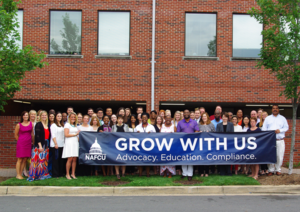 My colleagues and I are known for not only providing the credit union industry's best advocacy, education and compliance assistance, we are also known for our friendly, efficient and responsive service to our members.
For example, one of NAFCU's esteemed regulatory compliance counsels answered an 11-part question from a member credit union relating to the Department of Defense's Military Lending Act rule before noon the day after the question was received. Knowing the research and thoroughness required to answer all the components of that complex question in that tight turnaround is nothing short of Extreme Member Service.
Leadership guru John Spence, a renowned speaker who has attended several NAFCU conferences, has a recent blog post on superior customer service and how it is essential to business success.
Spence details his experience on two first-class flights: One where his time was truly first class and another that fell extremely short. "Company after company will readily insist that delighting their customers is essential to growing and sustaining the success of their business, and yet I experience horrifically bad customer service all too often," he writes.
He encourages companies to create a "Customer Service Credo," much like NAFCU has already done. If you ever visit our offices, you will see a question in places throughout our building asking, "How have I provided Extreme Member Service today?"
As an association, we know our first priority is our members and I am proud to lead an organization where each staff member comes to work each day ready to serve and help the credit union industry. Follow me on Twitter (@BDanBerger).