Working with millennials and more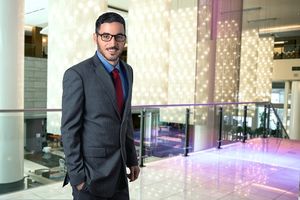 I mentor a couple of Florida State University and Harvard students as well as some graduates. My No. 1 piece of advice: Have a can-do attitude.
Here is a list I recently shared on my Twitter account for millennials, and everyone else, of pieces of advice that require ZERO talent:
- be on time;

- have a solid work ethic and put in your best effort;

- display plenty of energy and enthusiasm;

- maintain a positive attitude;

- be passionate;

- be a supportive teammate; and

- remain coachable.
An article on FORTUNE recently shared additional advice about how millennials can achieve success in the workplace. "Millennials can face unique challenges in establishing their personal brands, especially within large, multi-generational companies," wrote Drew Saad, head of strategic planning and execution at Farmers Insurance. He suggests three elements of a personal brand that can help millennials:
- humility;

- adaptability; and

- patience.
I strongly agree with his suggestions. Another bit of advice I offer to this generation: After completing a task or project – whether fetching coffee or writing a major white paper or proposal – always ask "What else can I do?" or "Is there anything else you need?"
As today's businesses prepare to onboard more millennials, this generation also needs to be prepared for the real world with real expectations. Millennials have a lot to offer, and their knowledge and energy must be tapped and nurtured. 
Any other pieces of advice you would give to the millennial generation?
Let me know (dberger@nafcu.org) and follow me on Twitter (@BDanBerger).