Your reputation is everything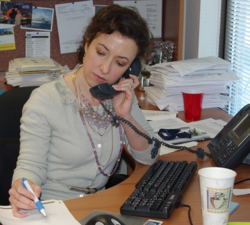 A business can have a great product, a great sales team and a great marketing strategy, but if it delivers poor customer service or develops a bad reputation, all those "greats" don't really matter.
For a company, a reputation is everything. When a good reputation is spread, there are no limits to the success of your business.
Word-of-mouth marketing is a valuable tool in business. Marketing expert Jonah Berger said "the best way to understand word of mouth is to understand people in real-life settings." The industry my organization represents has a distinct advantage in understanding its members. The credit union industry thrives in communities and exists to meet a clear need. Berger encourages businesses to get inside the minds of their consumers (members) and "understand the social implication of your product." Once you understand that, he said, a word-of-mouth strategy will follow.
Bloomberg Businessweek noted that while there might not be an exact formula for successful word-of-mouth marketing, "it often starts with creating a culture that encourages your clients to consider themselves valued partners in your business."
Here are a couple tips from Forbes that your credit union can use to get your members talking:
Do something unexpected after an engagement. Not all transactions are smooth, but when people are left with a thoughtful lasting impression, minor snafus are often forgotten.
Be incredibly thankful. Never underestimate the value of a nice follow-up phone call or a hand-written note.