Fort Lauderdale, Florida
Getting there is easy, thanks to three international airports within a short drive. But once you're in Fort Lauderdale, it's hard to leave. That's what happens when you experience 23 miles of sun-kissed beaches, vibrant shopping on Las Olas Boulevard, and even gondola rides on the city's canals. 
Jump to: Where to Stay | Getting to the Area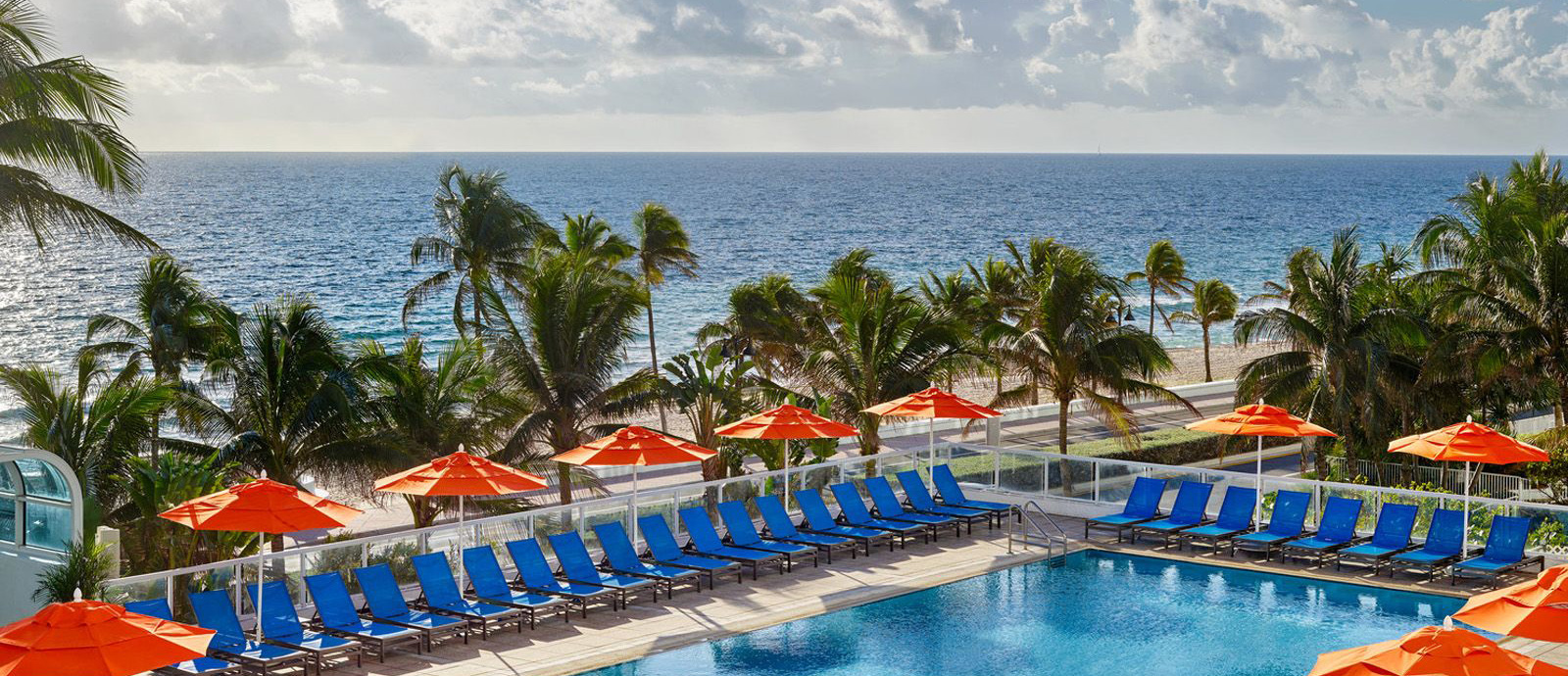 Where to Stay in Fort Lauderdale
Conference Hotel: Westin Fort Lauderdale Beach Resort
321 N. Fort Lauderdale Beach Blvd., Fort Lauderdale, FL, 33304 | 954-467-1111
Enjoy a prime oceanfront location while you're at the Westin Fort Lauderdale Beach Resort. You'll be connected via skywalk directly to the pristine sand of Fort Lauderdale Beach—or "stay in" and take in views of the Atlantic Ocean from the hotel's third-floor pool deck. You can also explore a full square mile of shopping and restaurants at Lauderdale-By-The-Sea, located right at the hotel.
RESERVATIONS: Rooms are only $209 plus 13% tax at the discounted NAFCU rate, expiring November 16, 2020. Reserve your room online or call the Westin Fort Lauderdale Beach Resort at 954-467-1111.
NOTE: Room reservations and fees are the responsibility of the registered attendee. Room rates and availability are not guaranteed. Rooms may be sold out prior to the reservation deadline, so please make your reservations early.
Tax Exemption
IMPORTANT: The state of Florida has a new process for claiming the tax exemption. The following steps will help you navigate Florida's process as efficiently as possible; we also highly recommend you begin the process before the conference. If you already have a Florida-granted certificate of exemption, you may use a copy of your existing certificate.
To claim your state of Florida tax exemption:
Download the

Florida application for a certificate of exemption, then complete and mail the form (it cannot be emailed, faxed, or sent through other electronic means) to:


Account Management-Exemptions




Florida Department of Revenue




PO Box 6480




Tallahassee FL 32314-6480

Once Florida receives your completed form, within three weeks they will approve your tax exemption and mail you a certificate of exemption (Florida cannot send it via electronic means).

Upon receiving your Florida certificate of exemption, scan and email it to Elizabeth, Elizabeth.ronnan@westinftlauderdalebeach.com at The Westin Fort Lauderdale Beach Resort. Elizabeth will quickly input your exemption and credit your taxes.


NOTE:

Keep a copy of your certificate, which is valid for 5 years.
We've been advised that you must pay your hotel bill with your credit union credit card. Otherwise, the hotel requires 10 days to process a credit union check.
Download the Florida application for a certificate of exemption
 
Getting to Fort Lauderdale
Airfare and Car Rental Discounts
Special NAFCU-discounted travel rates are available.
NOTE: If you use your driver's license at any airport's TSA security checkpoint, after October 1, 2020, you must have a REAL-ID-compliant enhanced driver's license. Learn more