CFPB Updates its Mortgage Exam Procedures; On the Move
Written by JiJi Bahhur, Director of Regulatory Compliance
I don't know about you all, but I have a hunch that most of us are still trying to catch up with our reading from the holiday.  We'll keep it light today . . .
Last week, the Consumer Financial Protection Bureau (CFPB) released updates to its exam procedures in connection with the new mortgage regulations issued in January 2013.  The updates cover all final rules issued by the CFPB through October 15, 2013.
Although the CFPB only has examination authority over credit unions with more than $10 billion in assets, the exam procedures serve as guidance to all credit unions on how the CFPB will conduct examinations for compliance with the Truth in Lending Act (TILA) and Real Estate Settlement Procedures Act (RESPA).
The CFPB's Supervision and Examination Manual can be located here. 
 ***
Baby Kyse is on the move!  Ava isn't quite there yet, but she does enjoy standing on her feet so I know she'll get there soon enough!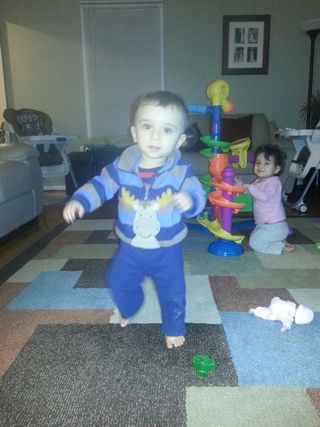 That's my boy!