Austin, Texas
Austin is known as the Live Music Capital of the World, with over 250 music venues—and the city truly marches to the beat of its own drum. Austin's laid-back, quirky atmosphere combines a vibrant arts scene, a high-tech hub, a college town and the capital of state government into an eclectic icon summarized by its motto "keep Austin weird!" And don't forget the incredible barbecue, Tex-Mex food, world-class museums and vibrant shopping districts. Be prepared to be captivated!
Jump to: Where to Stay | Getting to the Area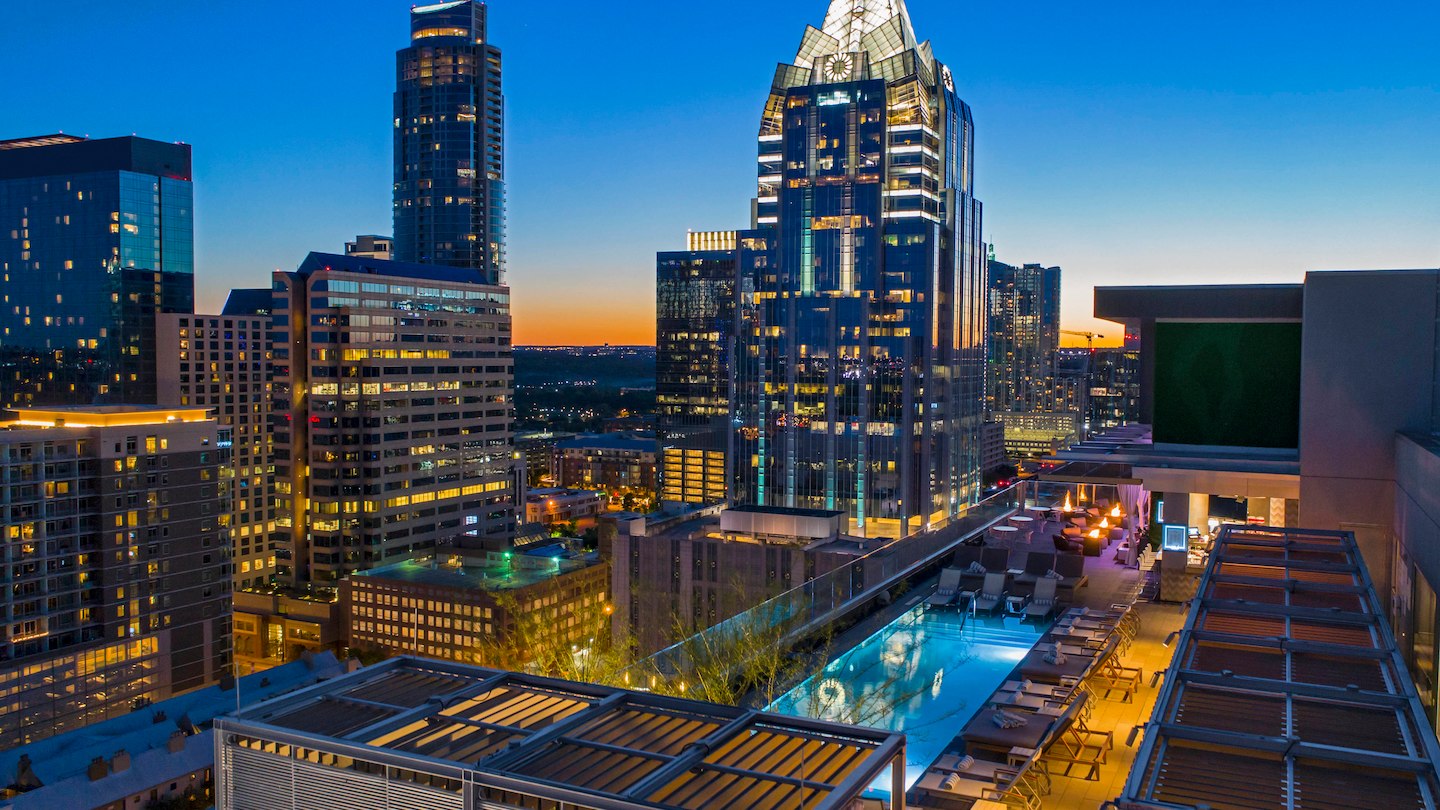 Where to stay in Austin
Conference Hotel: The Westin Austin Downtown
310 East 5th Street, Austin, TX 78701 | 512.391.2333
At The Westin Austin Downtown you'll be just steps from historic sites, delicious restaurants, eclectic shops and outdoor events. The stunning rooftop pool and lounge offers stunning views over downtown Austin. You'll also enjoy great city views from your room's floor-to-ceiling windows, and vibrant artwork inspired by Austin's live music tradition.
RESERVATIONS: Rooms are $249/night plus 15% tax and State Cost Recovery Fee of 0.604% at the discounted NAFCU rate, expiring October 17, 2019.  Book your room now to ensure you obtain the group rate.  **The hotel may be sold out on one or more nights during the conference.**
Deadline for Discounted Rate: October 17, 2019
NOTE: Room reservations and fees are the responsibility of the registered attendee. Room rates and availability are not guaranteed. Rooms may be sold out prior to the reservation deadline, so please make your reservations early.
Nearby Hotels:
Omni Austin Hotel
700 San Jacinto Blvd, Austin, TX 78701 | (512) 476-3700

LINE Hotel Downtown Austin
111 E Cesar Chavez St, Austin, TX 78701 | (512) 478-9611
Tax exemption
Your credit union may be eligible for a tax exemption at this hotel.
Download the Texas and NCUA tax exemption forms
Getting to Austin
The Westin Austin Downtown is within 15 minutes' drive of Austin-Bergstrom International Airport. 
Airline Discounts
Delta
Reservations and ticketing are available via www.delta.com/meetings or by calling our Delta Meeting Network Reservations at 800-328-1111. When booking online, select "Book Your Flight" and enter meeting code NY2N3 in the box provided.
United
Book online at www.united.com and enter your Offer Code ZGGW965268 in the offer code box when searching for your flights. If booking through a travel professional or United Meetings at 800-426-1122, please give them the following information: Agreement Code: 965268; Z Code: ZGGW.
Car Rental Discounts 
Special discounted rates are available through AVIS and Budget. For AVIS, please visit the Avis website or call 800-331-1600 and give the NAFCU Avis Worldwide Discount (AWD) code B469299. For Budget, please visit the Budget website or call 800-842-5628 and give the Budget Customer Discount (BCD) code Y305099.