NAFCU's Weekend Reading Pile
Compiled by Anthony Demangone, Powered by NAFCU
I had a wonderful chat with a colleague this week. 
As you look around, there seems to be of disagreeing going on. A lot of "us" versus" them" floating in the air. Much of it seems dipped in anger. 
How do you counter it? The task is daunting. 
We agreed that perhaps the best thing you can do is start with yourself.
Focus on "us." The things that bond people together. Respect. Civility. Professionalism.  Trust. 
First, seeking to understand, before judging.  
Start with yourself, and create a bubble of the world you want. And stick with it.
Are you with me?
Enough of my soapbox! On to this week's reading pile. And have a GREAT weekend, everyone.
Study finds that works want flexibility in how and when they are paid. (TLNT)
For 10 years, Google researched what made a good boss. Here are their 10 traits. (BI)
A great TED Talk!  What I learned from 100 days of rejection. (H/T to John Spence). (TED.com)
The job market is still tight, tight, tight. Weekly initial unemployment claims are down to 209k. (Calculated Risk)
The concentration of global wealth. (The Big Picture)
NAFCU just released a new marijuana banking brief. (NAFCU)
The $50,000 an hour gate agent. (Godin)
If you don't use these social media tips to improve customer (member) service, you'll hate yourself later. (Small Business Trends)
Culture, not technology, is the key to digital transformation success in banking. (FB)
Credit union and branch closing notices. A great analysis by our Compliance Team. (NAFCU)
Financial Brand's Social Media Roundup. The top 100 credit unions for...
About the Author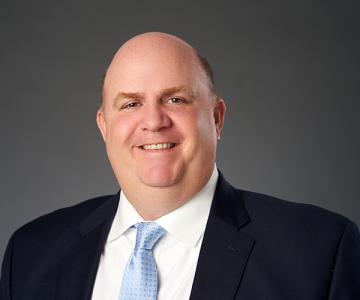 Anthony Demangone, NCCO is Executive Vice President and Chief Operating Officer at NAFCU, where he oversees day-to-day operations and manages the association's education, marketing, membership, human resources, building facilities, finance and information technology functions. He also authors NAFCU's executive blog, Musings from the CU Suite and co-authored "Managing and Leading Well," a book for credit union leaders, with NAFCU President and CEO Dan Berger.
Read full bio