New Regs on Payday Lending Alternatives: Help Your Members Weather the Pandemic
By Christopher Leonard, CEO, Velocity Solutions
The federal banking regulators, including the NCUA, recently encouraged credit unions and other financial institutions to offer responsible, small-dollar loans to consumers and small businesses feeling the impact of COVID-19.
The effects have been far reaching, from the direct health issues of those infected to those who have lost wages or whose jobs have disappeared from the shutdown of nonessential businesses across most of the United States. Some members have solid relationships with their credit unions, but do not qualify for short-term credit essential to help them through the immediate crisis caused by the pandemic.
"Many credit union members directly affected by the business shutdowns need their institutions to stand strong with them. Providing convenient and efficient short-term assistance is one direction to go in meeting members' extraordinary needs," said Randy Salser, president of NAFCU Services.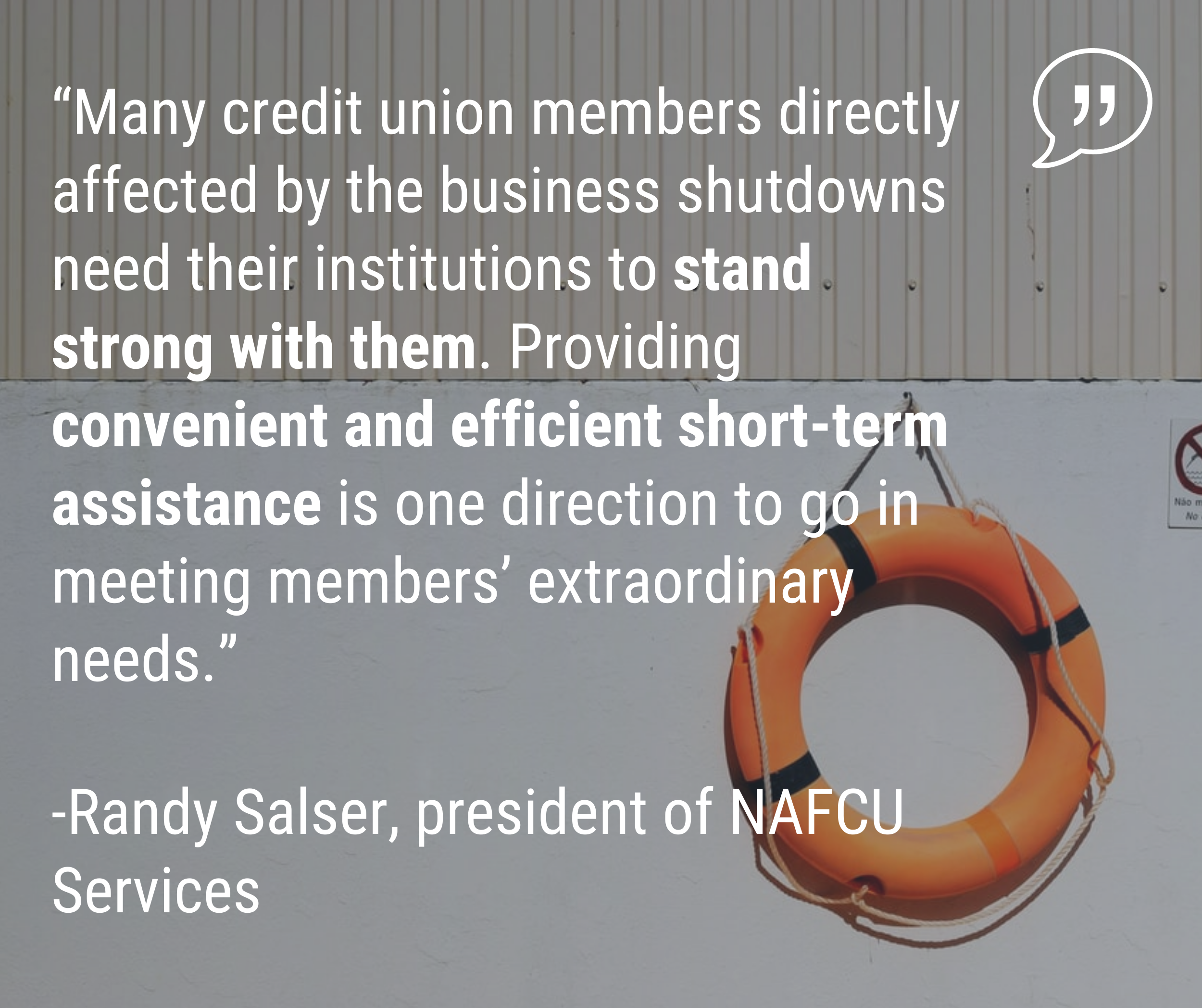 Obtaining short-term liquidity is an ongoing concern for American consumers, but with so many Americans out of work due to the crisis, the need is more urgent than ever. It is not often we see all five federal financial regulators agreeing on a single issue. The recent joint announcement underscores the need for credit unions to provide their members with easy access to credit simply to help them make ends meet during this tumultuous time.
Online lenders are often a good option for consumers based on convenience and rates, which are better than brick-and-mortar payday loan providers and pawnshops. Even so, consumers have to be careful because some online short-term lenders are really nothing but payday lenders who have gone digital, with APRs exceeding 450%.
The NCUA caps the interest rate on federal credit unions' Payday Alternative Loans at 28%, so credit unions are generally a much better option to help borrowers, plus offering these loans allows credit unions to provide yet another member-friendly service during a time of great need. Given the overwhelming demand from so many consumers today, this is a crucial time to provide members alternatives to the unfavorable payday lending market. Your credit union has several options for partners in small dollar lending; the important thing is connecting with one and making this service available to your members. 
To learn more, watch our webinar: Small Dollar Lending in Times of Crisis. 
About the Author