July 23, 2021
4 things to know this week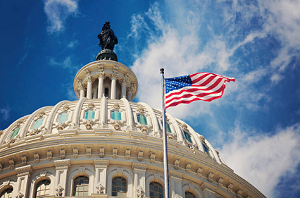 NAFCU's widely-read NAFCU Today is credit union leaders' go-to source for the latest on issues impacting the credit union industry. For those short on time, here's a roundup of this week's top need-to-know updates and resources.
NAFCU meets with CFPB to discuss Section 1071
Members of NAFCU's award-winning advocacy team met with the CFPB on Wednesday to discuss ongoing rulemaking efforts related to small business data collection and Section 1071 of the Dodd-Frank Act.
The bureau in September released its Small Business Regulatory Enforcement Fairness Act (SBREFA) outline of proposals related to Section 1071. In response, NAFCU reiterated its call to exclude credit unions from the rulemaking noting the member business lending constraints credit unions face and the increased costs to implement the data collection. NAFCU will continue to be engaged on this topic; for more information on this topic, NAFCU sent members a Regulatory Alert to break down the CFPB's outline.
Leg Committee tackles current legislative landscape during monthly meeting
The NAFCU Legislative Committee met Wednesday and were updated on several key credit union industry issues currently pending in Congress. Of note, the group was briefed on the association's proactive advocacy on the fiscal year 2022 National Defense Authorization Act (NDAA) and discussed issues such as interchange and infrastructure.
Former CFPB Director Kathy Kraninger joins crypto risk monitoring firm
Kathy Kraninger, former director of the CFPB, has joined cryptocurrency start up Solidus Labs as its top regulatory official. Kraninger will lead and build out Solidus Labs' regulatory team and will work with regulators, lawmakers, and traditional institutions to increase education on digital markets.
Cryptocurrency has become a focus for both regulators and Congress as the digital currency industry has experienced a boom in recent months, with capitalization reaching a record $2 trillion in April according to Reuters. NAFCU will continue to monitor movement from regulators and on Capitol Hill on this topic.
CFPB celebrates 10-year anniversary
CFPB Acting Director Dave Uejio Thursday posted a new blog post to celebrate the bureau's 10th anniversary. In the post, Uejio details the bureau's history and accomplishments over the last decade and reflects on how the CFPB has worked to protect American families and consumers. In addition, the blog post notes the CFPB has handled 3.1 million consumer complaints since opening its doors in 2011.
"In the decade to come, we will continue to use all the tools at our disposal to empower American consumers and work to ensure the financial markets they interact with are fair, transparent, and competitive," writes Uejio.
Related Resources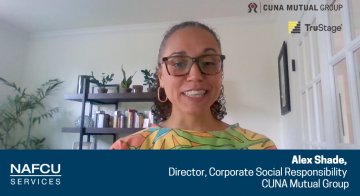 preferred partner
CUNA Mutual Group
Video
Add to Calendar 2022-06-22 14:00:00 2022-06-22 14:00:00 Fraud Reduction with Biometrics About the Webinar  In this timely, not-to-be-missed webinar, experts who are immersed in financial fraud and the cutting-edge technology deployed to mitigate it will dive into authentication and biometrics, fraud predictions and prevention, the strategic application of artificial intelligence and biometrics, and more. If you need to safeguard your credit union from financial fraud and the reputational and financial risks that accompany it, you won't want to miss this interactive and educational session. Watch the Webinar Web NAFCU digital@nafcu.org America/New_York public
preferred partner
Allied Solutions
Webinar
---
Get daily updates.
Subscribe to NAFCU today.