May 22, 2020
5 things to know on coronavirus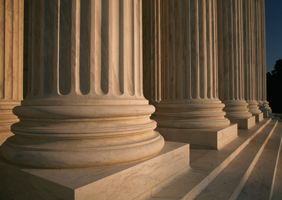 NAFCU's widely-read NAFCU Today is credit union leaders' go-to source for the latest on issues impacting the credit union industry. For those short on time, here's a roundup of this week's top need-to-know updates and resources related to unemployment insurance fraud, paycheck protection program (PPP) loan fraud, economic impact payments (EIPs), and more.
Public employees' PII used for unemployment scam
A new report from KrebsOnSecurity flags an alert from the U.S. Secret Service warning that a Nigerian crime ring is exploiting the coronavirus pandemic by filing false unemployment insurance claims using Social Security numbers and personally identifiable information (PII) of first responders, government personnel, and school employees. The Secret Service said the primary state attacked is Washington, though North Carolina, Massachusetts, Rhode Island, Oklahoma, Wyoming, and Florida also have evidence of attacks. The Secret Service believes hundreds of "mules" are participating in the scheme, which it compared to the filing of fake income tax refund requests with the IRS. There has been a rise in coronavirus-related scams; the Financial Crimes Enforcement Network this week warned of medical scams.
Another PPP fraudster charged
The Department of Justice is continuing its pursuit of PPP loan fraud, this week charging a Texas man with allegedly filing fraudulent applications for $5 million in PPP loans. Samuel Yates sought PPP loans from two different banks and claimed in one of the applications he had over 400 employees earning wages when no employees actually worked for his purported business. His list of employees was created through a random name generator on the internet. The DOJ has previously charged a reality TV personality and two other individuals with PPP fraud.
The latest on need-to-know developments
As credit unions work to keep up with legislative and regulatory changes amid the coronavirus pandemic, NAFCU is continuously updating its resources. This week, the association released new versions of its PPP FAQs and regulator response table to reflect recent developments. In the PPP FAQs, new information has been added related to the borrower application for loan forgiveness, certification process, and loans that will be audited. In the regulator response table, updates on the NCUA's Central Liquidity Facility, SBA PPP guidance, FHFA's mortgage forbearance efforts, the Fed's Regulation D amendments, and more have been added.
CFPB again extends comment period on debt collection proposal
The CFPB has further extended the comment period on its proposed supplemental rulemaking related to time-barred debt to Aug. 4 amid the coronavirus pandemic. Under the proposal, a debt collector that knows or should know that debt is time barred would be required to provide additional disclosures. The rule, as proposed, does not apply to credit unions and NAFCU continues to urge the bureau to exempt credit unions from any rulemakings on the issue of debt collection.
4M receive EIPs through prepaid debit cards
This week, the Treasury Department began issuing EIPs to roughly 4 million eligible recipients via Visa prepaid debit cards. The CFPB says this distribution "provides a safe, convenient and secure way for EIP recipients to access their Economic Impact Payments without having to go to a bank or credit union to cash a check." NAFCU has been monitoring the distribution of EIPs to ensure credit unions' operational questions are addressed; the IRS has also released guidance on how to return funds sent to deceased individuals. More information on EIPs can be accessed in NAFCU's regulator response chart.
Related Resources
---
Get daily updates.
Subscribe to NAFCU today.