April 30, 2021
5 things to know this week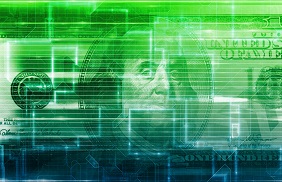 An Experian vulnerability left tens of millions of Americans' credit scores exposed. The Financial Crimes Enforcement Network (FinCEN) renews Geographic Targeting Orders (GTOs) for title companies. An update on the Small Business Administration's (SBA) COVID-related relief programs. Learn more about these and other developments from this week credit unions should be aware of.
Credit scores easily searchable
A new report from KrebsOnSecurity details a recently-discovered data exposure on an Experian partner's website that potentially exposed tens of millions of Americans' credit scores. An independent security researcher found that he could do a credit check using publicly available information through Experian's API that allows lenders to automate credit score queries. In addition to getting someone's credit score with just their name, address, and date of birth, the query also provided the risk factors that could be weighing the credit score down. While Experian addressed the issue with partner's website, Krebs notes that the vulnerability could exist on other vendors' sites that use the API.
NAFCU, as a leader in calling for national data security standards, has urged lawmakers to consider a national data security standard for institutions that collect and store consumer information. The association was the first group after the massive 2013 Target data breach to call for a legislative solution to reform the nation's data security system.
12 U.S. metro areas under FinCEN's GTOs
FinCEN Thursday renewed its GTOs requiring U.S. title insurance companies to identify the natural persons behind shell companies used in all-cash purchases of residential real estate at or above $300,000.
The GTOs cover certain counties in Boston, Chicago, Dallas-Fort Worth, Honolulu, Las Vegas, Los Angeles, Miami, New York City, San Antonio, San Diego, San Francisco, and Seattle.
The orders take effect May 5 – though they are identical to the ones issued in November 2020 – and are effective until Oct. 31. FinCEN notes that the GTOs "continue to provide valuable data on the purchase of residential real estate by persons possibly involved in various illicit enterprises" and their renewal "will further assist in tracking illicit funds and other criminal or illicit activity, as well as inform FinCEN's future regulatory efforts in this sector."
SBA's restaurant program portal registration opens today; PPP has 1 month remaining
The SBA's Restaurant Revitalization Fund will start accepting applications Monday at noon Eastern, but beginning today at 9 a.m. Eastern eligible entities can register for access to the application portal. The fund, created under the American Rescue Plan Act, seeks to provide support for restaurants impacted by the coronavirus pandemic. Unlike the PPP, these funds are provided directly through the SBA – not credit unions or other lenders. Learn more here.
In addition, businesses seeking loans through paycheck protection program (PPP) have one month left to submit applications, though the SBA has until June 30 to process applications. According to the SBA's latest PPP data released earlier this week, there is roughly $36 billion of funds remaining. Credit unions with less than $10 billion in assets have provided almost $4.8 billion in loans to small businesses, with an average loan size of $35,095. Access NAFCU's PPP FAQs here.
What PCA relief means for CUs
NAFCU sent member credit unions a Final Regulation summary Thursday detailing the NCUA's IFR providing PCA relief until March 31, 2022. The rule provides temporary regulatory capital relief to federally-insured credit unions (FICUs); NAFCU had urged the agency to grant an extension of this relief after a previous IFR extended at the end of 2020.
In the Final Regulation, NAFCU notes that credit union industry assets grew 18 percent in 2020, largely attributed to COVID relief-driven share growth. As the pandemic continues and additional federal stimulus is expected this year, FICUs' net worth ratios will likely be depressed at least through the remainder of 2021. As the number of FICUs classified as "adequately classified" rose 274 percent and those classified as "undercapitalized" rose 123 percent between December 2019 and December 2020, the temporary PCA relief "will provide many FICUs the opportunity to concentrate their resources more fully on serving members and implementing safe and sound long-term growth strategies."
Learn more about the IFR in NAFCU's Final Regulation.
CFPB takes action against reverse mortgage lender
The CFPB this week announced a consent order against Nationwide Equities Corporation, a reverse mortgage lender, for deceptive advertising that targeted hundreds of thousands of older borrowers. The bureau found that the company's advertisements misled consumers about how much money they could receive from a reverse mortgage, the fees and costs associated with the products, and the consequences of nonpayment – violating the Mortgage Acts and Practices Advertising (MAP) Rule, Truth in Lending Act (TILA), and the Consumer Financial Protection Act (CFPA). The bureau ordered Nationwide Equities to stop its illegal advertising practices, implement a compliance plan, and pay a $140,000 civil penalty.
Today's Compliance Blog looks at this consent order, as well as other actions taken by the CFPB this month.
Related Resources
---
Get daily updates.
Subscribe to NAFCU today.