December 03, 2021
5 things to know this week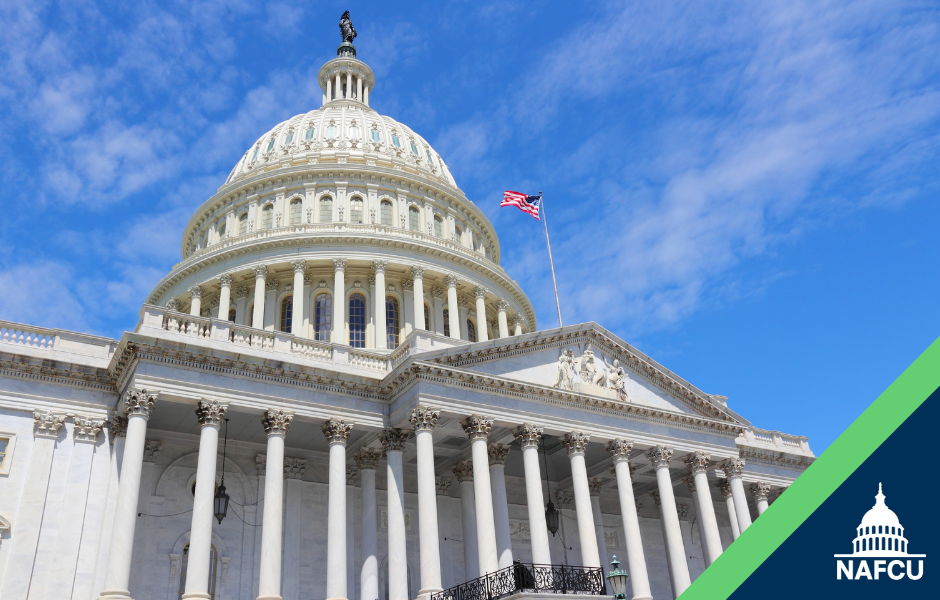 NAFCU's widely-read NAFCU Today is credit union leaders' go-to source for the latest on issues impacting the credit union industry. For those short on time, here's a roundup of this week's top need-to-know updates and resources.   
FHFA increases conforming loan limits for 2022
The Federal Housing Finance Agency (FHFA) Tuesday announced increases to the conforming loan limits for 2022 in light of a 'historic' rise in prices. Acting Director Sandra Thompson noted the FHFA "is actively evaluating the relationship between house price growth and conforming loan limits, particularly as they relate to creating affordable and sustainable homeownership opportunities across all communities."
In addition, the FHFA Tuesday released a report that revealed house prices rose 18.5 percent across the country over the past year and house prices were up 4.2 percent in the second quarter of 2021 alone. View the full report.
Upstart to team up with CUs on small-dollar loans 

Fintech company Upstart plans to work with credit unions and banks to offer small-dollar consumer loans at annual percentage rates below 36%. This product will help supply credit to consumers who need emergency cash at a much lower interest rate. Upstart, which went public last year, already works with credit unions and banks to offer auto loans and personal loans of at least $1,000. 
Of note, Upstart is a NAFCU Services Preferred Partner, having worked with NAFCU Services on combining resources between fintechs and CUs as the industry rapidly changes overtime. 
TikTok adds new tipping feature powered by Stripe 
Video-sharing app TikTok has added a service from Stripe, a financial services and software as a service company, that allows viewers to directly pay content creators on the platform. TikTok's new 'Creator Next' program includes a Tips feature, which allows creators to collect and manage earnings via a payment portal tool and dashboard. Stripe, which allows business owners to accept payments from credit and debit cards and processes those payments, has signed similar deals with companies that allow consumers to directly pay creators, including Clubhouse, Medium, Nifty, Patreon, and more.
NCUA issues alert on CFPB's 2022 TILA threshold adjustments 

NCUA Chairman Todd Harper in a new regulatory alert sent to credit unions noted the CFPB's recent Truth in Lending Act (TILA) Regulation Z annual threshold adjustments final rule in the Federal Register.  
The CFPB is required to calculate the dollar amounts for several provisions in Regulation Z each year, including provisions in the Credit Card Accountability Responsibility and Disclosure Act (CARD Act), the Home Ownership and Equity Protection Act (HOEPA), and Dodd-Frank Act. The NCUA notes that the adjusted thresholds will go into effect Jan. 1.
Crypto execs to face lawmakers next week
Some of the 'biggest names in cryptocurrency' are set to testify before the House Financial Services Committee next Wednesday. The hearing, which will examine the challenges of financial innovation, will feature executives from Coinbase, Circle, Bitfury, and more. Of note, Bitfury CEO Brian Brooks, who is expected to testify, previously served as acting Comptroller of the Currency under President Donald Trump.
The hearing is scheduled for 10:00 a.m. Eastern and will be livestreamed via the committee's website.
Related Resources
Examination & Enforcement
Blog Post
Credit Unions, Education, Risk Management, Growth & Retention
preferred partner
Franklin Madison
Blog Post
---
Get daily updates.
Subscribe to NAFCU today.