August 20, 2018
Americans take on more debt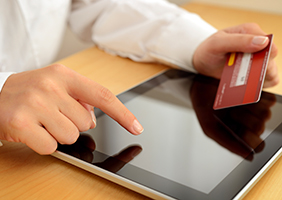 More than half of Americans said "reducing debt" was their top financial priority for 2018; however, average personal debt increased $1,000 from last year to $38,000. The survey from Northwestern Mutual also revealed that credit card debt is the main source of debt for 25 percent of respondents – tied with mortgages.
In addition, roughly 20 percent of survey respondents said they put half or more of their income toward debt repayment. Overall, respondents spent similar portions of their income on discretionary expenses (37 percent) as paying off debt (36 percent).
Financial literacy company MagnifyMoney recently calculated that Americans have paid $104 billion in credit card interest and fees this year, up 11 percent from 2017 and 35 percent over the last five years. However, a majority of Americans in Northwestern's survey said their debt has "low impact" or "no impact" on their ability to achieve financial security.
Car loans and educational loans were also leading sources of debt; Millennials aged 18-24 were almost five times more likely than the average American to say school loans were their main source of debt.
Credit unions have seen their share of the total consumer credit market increase year-over-year, according to Federal Reserve data. As not-for-profit, member-focused financial institutions, credit unions are known for offering better rates on credit cards and loans, and also have financial education programs available to help members meet their financial goals.
Related Resources
Accounts Operations Consumer Lending
Blog Post
Credit Unions, Board of Directors, Web/Tech, Organizational Change, Merger
preferred partner
DDJ Myers
Blog Post
---
Get daily updates.
Subscribe to NAFCU today.