September 26, 2018
Appeals court decision complicates 'autodialer' issue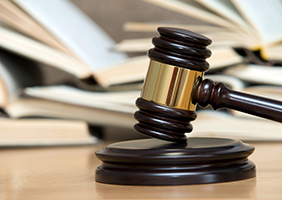 The U.S. Court of Appeals for the Ninth Circuit in a decision last week expanded the definition of an "autodialer," keeping it in line with the definition adopted by the Federal Communications Commission (FCC) in a series of rulings from 2003 to 2015, which was invalidated in March. NAFCU has advocated for a narrower interpretation so credit unions can contact their members without fear of breaking the law.
In the lawsuit, Marks v. Crunch San Diego LLC, the appeals court rejected the defendant's argument that in order to qualify as an autodialer, the equipment must operate without any human intervention.
The Ninth Circuit's decision contradicts two other federal appellate court decisions this year that have shown a willingness to more narrowly define an Automatic Telephone Dialing System (ATDS). In March, the U.S. Court of Appeals for the D.C. Circuit invalidated the FCC's definition of "autodialer" and rejected the commission's interpretation of when a caller violates the Telephone Consumer Protection Act (TCPA) by calling a reassigned number.
The FCC is currently considering stakeholder feedback on its request for comments on various TCPA issues, including the definition of "autodialer." NAFCU has called for the FCC to take a narrower approach to defining an ATDS that only includes equipment currently capable of dialing numbers without human intervention. The association and its member credit unions also support creating a centralized reassigned numbers database managed by the FCC.
NAFCU President and CEO Dan Berger met with FCC Chairman Ajit Pai in May to discuss the commission's approach to TCPA rulemakings; the association has also sent official comments on various TCPA issues and shared credit unions' concerns with Congress.
Today, NAFCU Senior Regulatory Affairs Counsel Ann Kossachev will attend a Professional Association for Customer Engagement (PACE) meeting focused on mitigating robocalls, specifically vetting call originators to call analytics providers. Various telecom stakeholders and representatives from the financial services industry are expected to attend.
Related Resources
---
Get daily updates.
Subscribe to NAFCU today.