September 30, 2019
Banks get relief for residential real estate appraisals; NCUA rule planned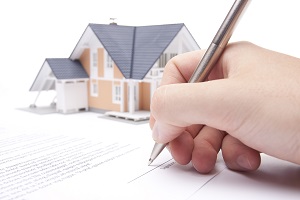 Three federal banking agencies issued a joint final rule to increase the threshold for residential real estate appraisals to $400,000. The NCUA is expected to propose a rule to increase the threshold for credit unions this year, which will likely provide parity with banks.
Real estate appraisals were among the top regulatory issues NAFCU recommended the NCUA Board consider this year, in order to address appraiser capacity issues and provide credit unions with relief.
The NCUA in July finalized a NAFCU-supported rule to increase commercial real estate appraisals – for non-residential, rural real-estate-related financial transactions – from $250,000 to $1 million. NAFCU Executive Vice President of Government Affairs and General Counsel Carrie Hunt wrote an op-ed in defense of the NCUA's increased threshold, arguing that it poses "no safety and soundness risk."
In a release, the Federal Reserve, FDIC, and Office of the Comptroller of the Currency noted that the appraisal threshold was last modified in 1994: "Given price appreciation in residential real estate transactions since that time, the change will provide burden relief without posing a threat to the safety and soundness of financial institutions."
In addition, the banking rule incorporates the appraisal exemption for rural residential properties provided by the Economic Growth, Regulatory Relief, and Consumer Protection Act (S. 2155) and similarly requires evaluations for these transactions.
Related Resources
Home-Secured Lending
Blog Post
Home-Secured Lending
Blog Post
Home-Secured Lending
Blog Post
Consumer Lending Home-Secured Lending
Blog Post
---
Get daily updates.
Subscribe to NAFCU today.