May 07, 2019
Berger hits bankers back in new letter to CFPB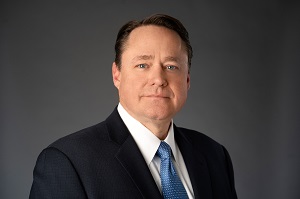 In response to a letter from two bank trade associations, NAFCU President and CEO Dan Berger urged CFPB Director Kathy Kraninger to "exercise its statutory exemption authority more effectively to exclude credit unions from burdensome regulations that are meant to target bad actors in the financial services industry."
The letter, sent last week by the American Bankers Association (ABA) and Consumer Bankers Association (CBA), argued against the CFPB exempting credit unions from its rules and regulations. The Dodd-Frank Act gives the bureau exemption authority, and while it gives the CFPB exclusive authority to supervise and examine credit unions with more than $10 billion in total assets, it also allows the bureau to delegate its examination and supervision functions to the NCUA.
"It is not surprising that the trade associations that represent entities such as Wells Fargo would want the CFPB preoccupied with examining credit unions, while their member banks have continued to abuse consumers even after the enactment of the Dodd-Frank Act," Berger said in a response sent to Kraninger and members of the Senate Banking and House Financial Services Committees.
He emphasized that the CFPB and Office of the Comptroller of the Currency fined Wells Fargo $1 billion last year – and has lodged massive fines against a number of other banks in recent years – for consumer protection violations.
In one example of credit unions' commitment to their members and communities, Berger highlighted credit unions' support during the recent government shutdown.
"Numerous credit unions offered 0% interest short-term loans, skip payments, and waived a number of fees to help their members, while a number of banks failed to offer assistance. This is just another example of credit unions focusing on consumers over profit, and why they are different from banks," Berger said.
Berger also stressed the importance of consumer protections, noting that the Federal Credit Union Act has many built in, including a usury ceiling and a guarantee of one-member, one-vote. "We urge the CFPB to call on Congress to extend similar consumer protections to all financial institutions over $10 billion. We hope that the ABA and CBA, in their new-found consumer protectionism, will join us in supporting those statutory changes for their members."
NAFCU has long advocated for the CFPB to use its authority to exempt credit unions from future rulemakings in order to reduce regulatory burdens, which have caused consolidation within the industry.
Get daily updates.
Subscribe to NAFCU today.